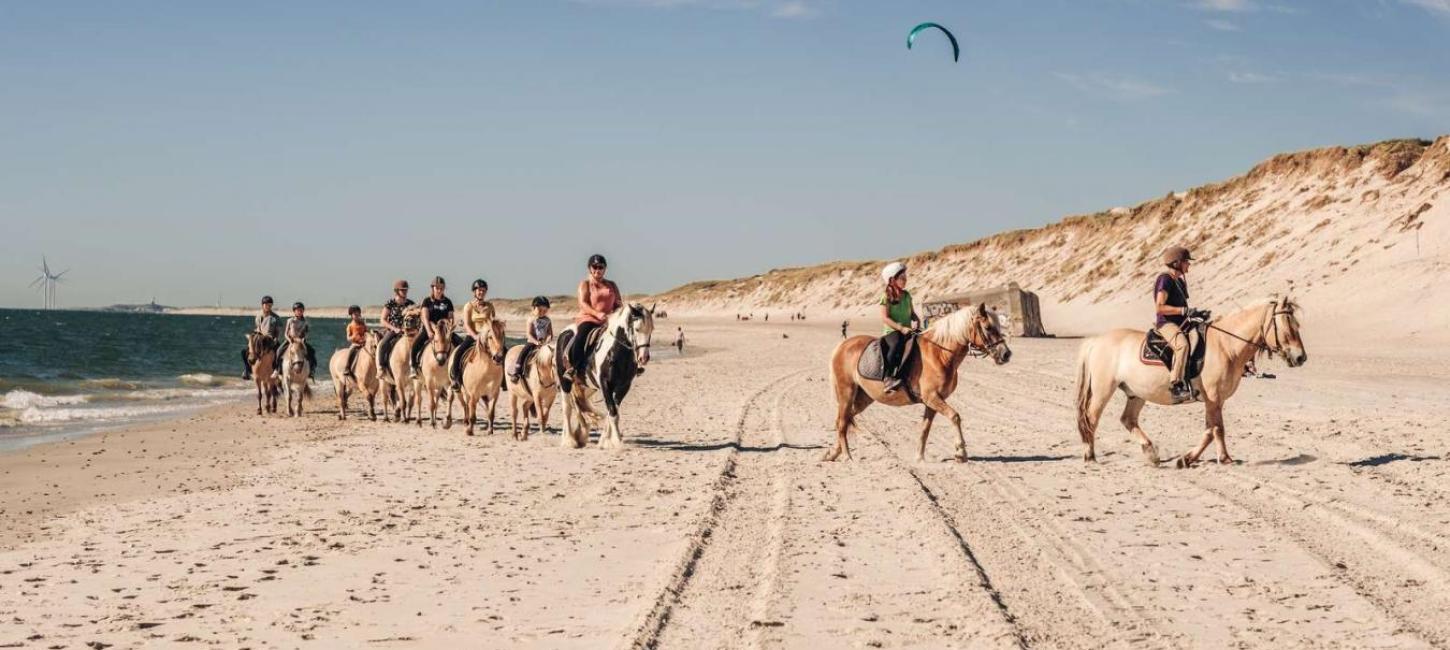 Horseback riding on the beach
A trip to the beach on horseback is a very special experience. 
Riding on the beach is most beautiful during sunset, but it's fantastic, no matter which part of the day you decide to saddle up. 
Feel the sun and the warm wind, while the waves hit the beach. All you can hear is the water and the hoofs against the sand. It's pure bliss for body and soul. Get instructions from an experienced horseback rider and trot or gallop along the water. 
On horseback across the dunes 
It's the best feeling, when the horse follows the riders guidance and they become one. Being carried on horseback, galloping up to the top of a dune and then walking down to the beach, where the horse gets to run at high speed, gives you a sense of freedom and joy. Contact one of the riding centres in this area to rent horses and book a guide.