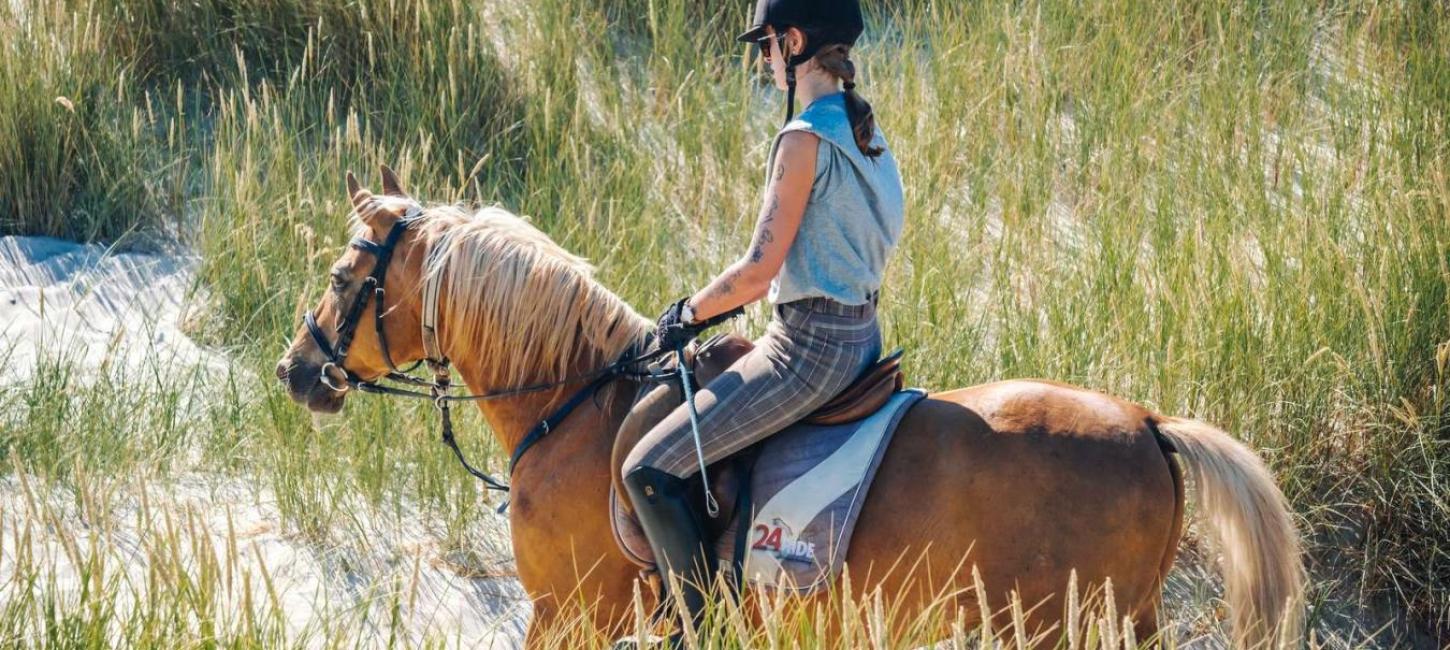 You can go horseback riding here
Do you dream of experiencing the nature by the North Sea on horseback? Then here is some inspiration and how to find the places best suited for horseback riding here. 
Don't cheat yourself out of a trip on horseback by the North Sea. If you didn't bring your own horse, there are farms and horseback riding centres here, where you can rent horses and gear and go on guided tours. For beginners it's a good idea to take some lessons on a course, before you venture onto the nature paths here. 
Riding paths
The Danish Nature Agency offers a map, which shows the way to the riding paths (Ud i naturen-maps). In some places, there are local rules regarding where and when to go horseback riding. Therefore you should always be aware of the local signs. 
Riding on the beach 
From September 1st to May 31st, horseback riding is permitted on beaches without vegetation and the paths to them, if it it permitted to use these. On protected beaches with dunes, horseback riding is also allowed on the roads and on beaches without vegetation. But you should always keep an eye out for signs that say 'no horseback riding allowed'. 
Riding in the forest  
In public forests, horseback riding is usually allowed. It is usually allowed to walk, trot, and tölt on asphalt roads, stone paved roads, and gravel roads. It's also allowed to ride in the forests, however not in areas with new plants and young trees. It is not allowed to go horseback riding on tumuli and other early historical structures and monuments, or the fields in the forest, fenced areas, and so on.