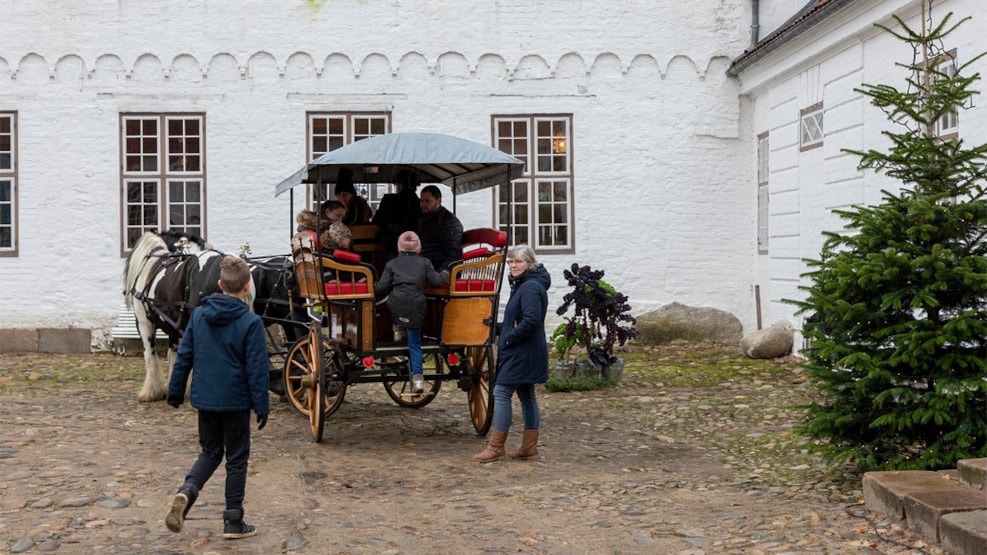 Adventurous Christmas at Nørre Vosborg
The living rooms at Nørre Vosborg will be beautifully decorated with inspiration from H C Andersen – made by Flower Decorator Karsten Andersen, Lemvig. There will be fairytale readings, elf stories in the dungeon, a treasure hunt and other activities for the whole family. You'll have the chance to ride in a horse carriage.
The Knight's Hall is decorated as Denmark's cosiest Christmas room – with gourmet glögg, homemade gingerbread cookies, the option to buy a lovely lunch, and much more!
The shop at Nørre Vosborg will be brimming with delicious Christmas items for decoration and Christmas gifts.