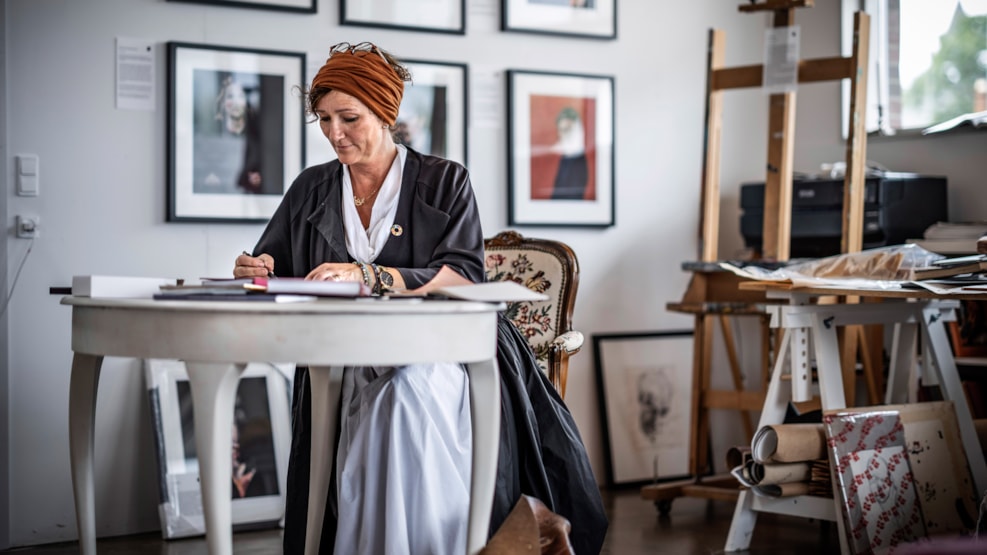 Agnete Brinch – Open workshop in Blåvand
Agnete Brinch is an artist whose goal is to materialise presence. Through her interpretation of both past and present, the artist creates authentic works. Impressions are expressed and visualised as modern art in landscape paintings, spaces and portraits.
Open by appointment until easter. 
Please find openinghours for easter here.
Now you have the exclusive opportunity to drop by and get to know Agnete Brinch's work when she opens the door to her workshop in Blåvand, on selected days with unique art prints and original works. Please find the opening hours below. 
The door to the cosy, homey, creative environment will be open between 13:00 and 16:00 or by agreement.
The workshop is dedicated to presenting Brinch's work as an extension of her artistic practice, with the aim of providing an inclusive experience for visitors.
With her portrait series WOMEN CHANGING THE WORLD, Agnete Brinch's work in the visual arts has achieved serious national and international recognition. Brinch interprets women in a number of works. She creates a quiet scene. The works speak to both your feelings and senses, outside of time and place. The artwork creates a space and a jump in time that lets the eye rest, enjoy – and fall in love!
"Come by my workshop where I want everyone to feel welcome and get a unique glimpse into my work and explore".