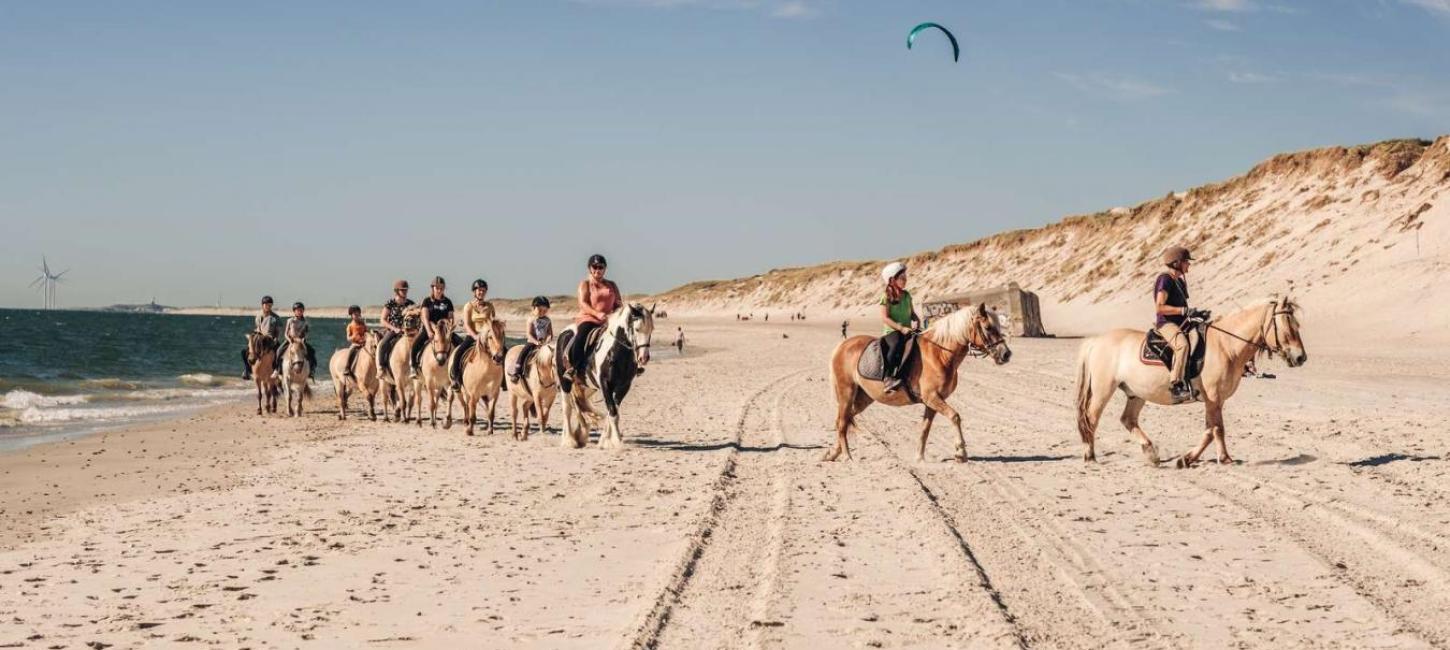 Beach horse riding
A guided North Sea beach horse ride is an extraordinary experience.  
Ride in the surf along a stretch of pristine white sandy beach with magnificent dune landscapes and feel at one with the horse and nature.
Try this amazing experience on your next vacation.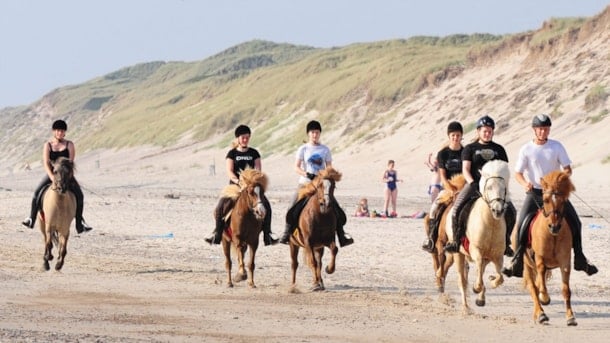 Photo:
Vedersø Ridecenter
Vedersø Ridecenter/horse riding
If you are on holiday in the beautiful area around Vedersø / Husby Klit, and you want to enjoy the area's impressive nature on horseback - then you have the opportunity here! Vedersø Ridecenter offers...
Photo:
Filsø Aktiv Naturferie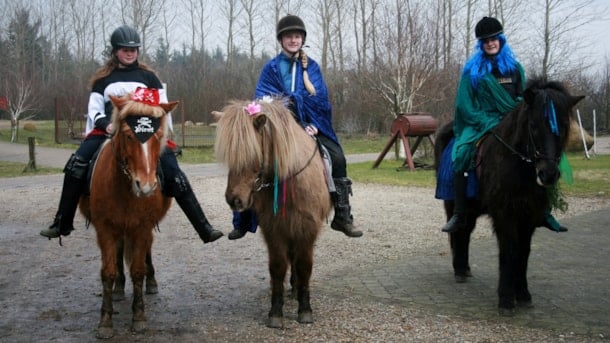 Stutteri Vestmose
Stutteri Vestmose is located in completely unique scenic surroundings close to the West Jutland village Ho. Here you have the opportunity to experience nature on horseback surrounded by plantations an...