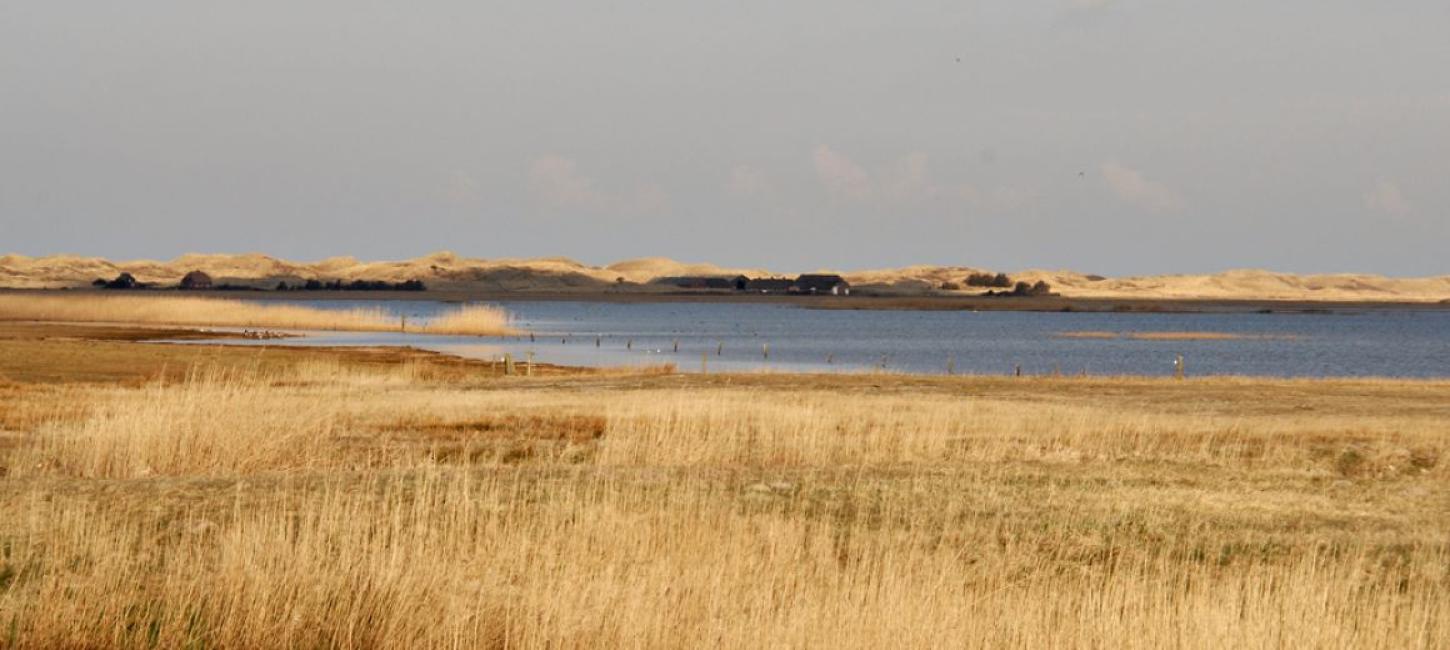 The Birds land at Stadil Fjord
In the area around Vest Stadil Fjord and Stadil Fjord you will have a fantastic panoramic view. The flat landscape spreads out to all sides except from the beatiful row of dunes next to the North Sea.
There are thousands of birds here that need food and rest before they continue their journey to their breeding grounds; so remember your binoculars!
At Vest Stadil Fjord you will find the unique West Jutland nature. The flat landscape is separated from the North Sea by sand dunes that provide a fantastic view of the fjord and the sea.
A Paradise for Bird Enthusiasts 
The whole area is a mekka for bird lovers; the open waters of the lakes and the farmlands attract geese in their thousands when they travel to and from their breeding grounds in Norway every Spring and Autumn. This area is also an important resting and feeding ground for migrating ducks, waterfowls, and swans.
Some of the Cleanest Lakes in Denmark
Just south east of Vest Stadil Fjord you will find the larger Stadil Fjord, which is one of the cleanest lakes in Denmark. In the middle of the lake there is a small island called Hindø which is connected to the mainland with a bridge that is open to the public; however, dogs are not allowed!
Great Conditions for Hikers and Bicyclists
Vest Stadil Fjord and Stadil Fjord are not really fjords but freshwater lakes surrounded by meadows, forests of reeds, and farmland. The entire area is a nature reserve of international importance. On a levee along the eastern coast of Vest Stadil Fjord there is a walking and cycling path which is wheelchair friendly. A part of the path also allows horse riding.