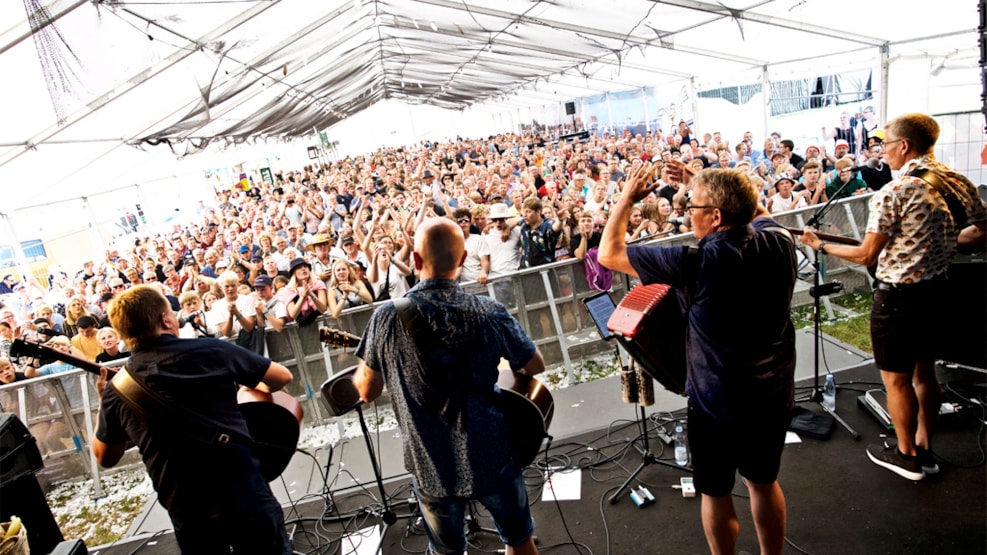 Bork Festival 2023
From 2 to 5 August, live music in the three big concert tents at Bork Havn will ensure good vibes, a great party and, above all, great musical experiences at the Bork Festival!
Over four days, a wealth of talented musicians from Denmark and abroad will fill the air with amazing notes and songs, while festivalgoers can soak up the friendly atmosphere.
In between the concerts, you and your friends can reenergerise in the festival camp, or sink your teeth into some of the delicious food from one of the many eateries.
Bork Festival is run by 1,200 enthusiastic volunteers who make a huge effort to get a fantastic music festival up and running. Thanks to their efforts, we can once again open the doors to the festival in 2023.
- A cosy music festival in Western Jutland at the bottom of Ringkøbing Fjord