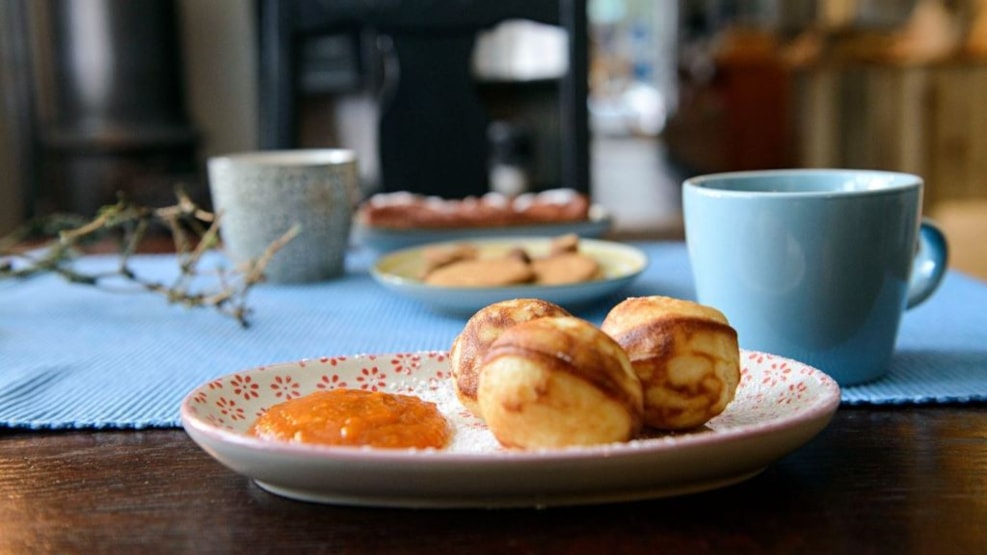 Christmas at Lyngvig Lighthouse
Feel the fresh winter wind from the top of Lyngvig Lighthouse. See the big Christmas tree. Discover the Christmas items in the Museum Shop. Enjoy a cup of hot mulled wine and delicious Danish apple slices.
The winter chill has arrived and Christmas is just around the corner. Feel the fresh winter wind bite your cheeks as you enjoy the stunning view from the top of Lyngvig Lighthouse. See the beautiful large Christmas tree and feel the Christmas spirit from the Christmas lights. When you step into the warm Lighthouse Master's house, you'll be greeted by the smell of Christmas mulled wine and pancakes. Warm up and check out the store's new selection of Christmas decorations and gifts.
It's always free to visit the shop, café and nature playground and to go on an adventure in the beautiful nature around the lighthouse with the Natureventyr app.
Lyngvig Lighthouse is open every day in November and December from 11:00-16:00. Wednesdays open until 19:00 (Closed 23-25 December + 31 December).