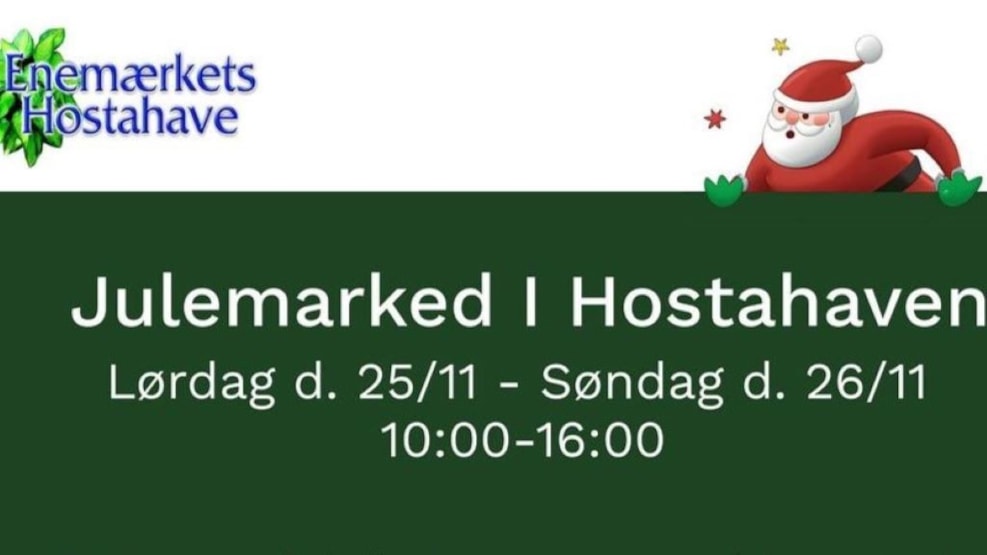 Christmas market at Enemærkets Hostahave
Come and support local artists and businesses when they come to the Christmas Market in Hostahaven
At the Christmas market in Hostahaven you can experience:
The farm baker
Hand-dipped candles
Ceramics and pottery
Outdoor Decorations
Ringøbing Brush Binder
Jam
Ringkøbing Bolscher
Christmas decorations
Christmas trees
And much, much more...
The winter garden is open for competition for children of all ages.
Come and enjoy the day with apple slices, mulled wine, coffee, hot cocoa and a free juice band for children.
Price: DKK 25 - Free for children under 14 years