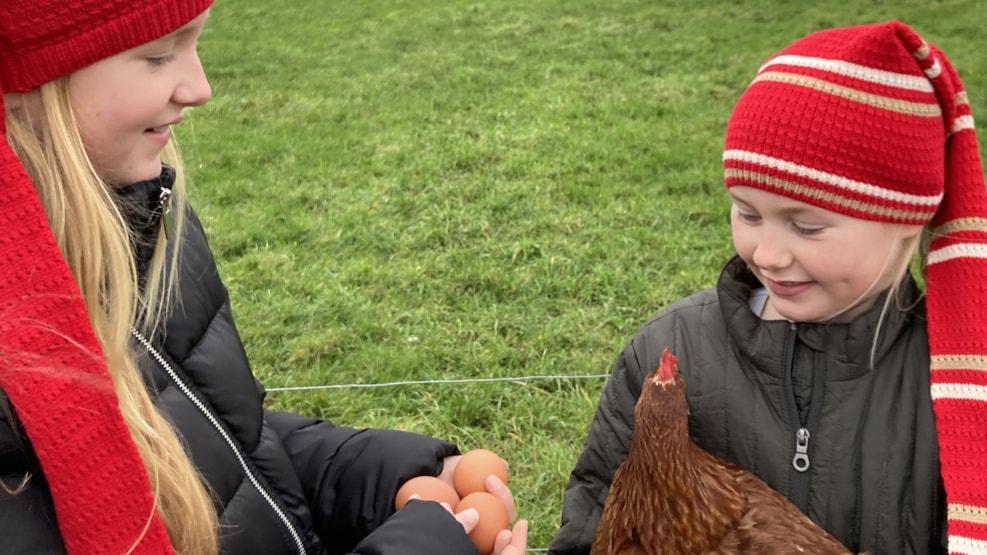 Christmas at Toftegaard Økologi
Come and enjoy a cosy Christmas experience and plenty of fresh air while you collect your own eggs for December's cooking.
Join us for an activity that the whole family can enjoy. We meet at the farm shop, where egg trays are handed out. We will then go out into the field where we collect eggs and watch the chickens. Of course, there is also the opportunity to meet the farm's other animals and it will be possible to shop in the farm shop. Of course, we'll also add to the Christmas spirit with cookies and tastings.
Waterproof footwear and weather-appropriate clothing are recommended.
The event is free, you only pay for the eggs you collect.
Event dates: Saturday the 9th and 16th of December at 10:00-11:00