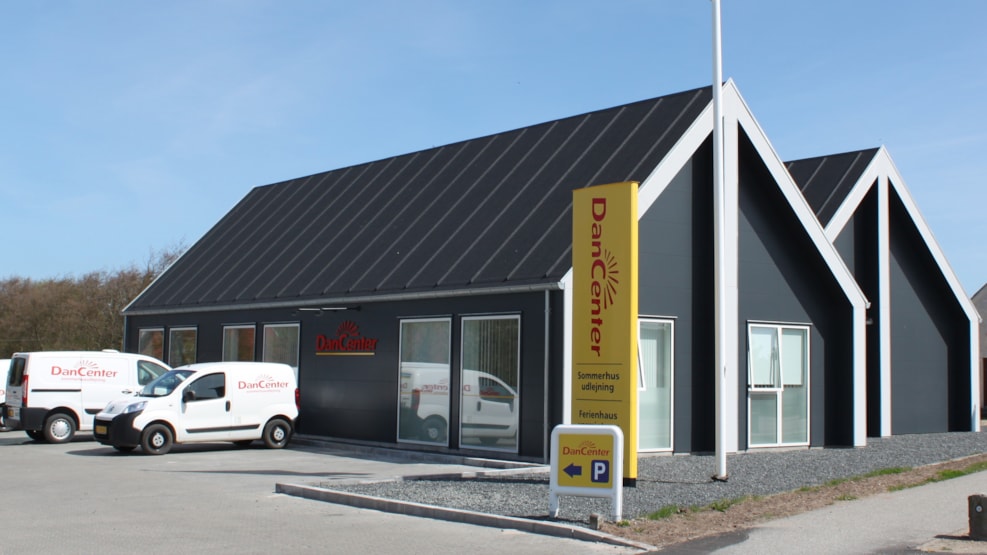 DanCenter Blåvand
Go on vacation right at the West Coast of Demark. DanCenter has a large selection of holiday homes in and around the popular resort. From the classic holiday home to the large luxury house with pool and sauna.
In Blåvand, there is many opportunities for holiday experiences at all times of the year. Blåvand offers white sandy beaches, a large selection of shops that are open all year round, plenty of relaxation and restaurants for your taste.
Blåvand's nature with the dune landscape and the area of surrounding forest, provides good opportunities for long walks in the fresh air at the west coast. Take the trip along Tane Hedevej to Ho. Here you will experience a unique nature, and when you are in Ho, you could just as well take the trip out to Skallingen, a fantastic nature experience.
At DanCenter Blåvand local office, the employees are helpful to answer your questions and requests during your vacation.
Not far from Blåvand, you will find Tirpitz, Varde, Esbjerg and Ribe as well as LEGOLAND®. Read more about which attractions and sights you can find in and around Blåvand under the menu item "area" on our website.