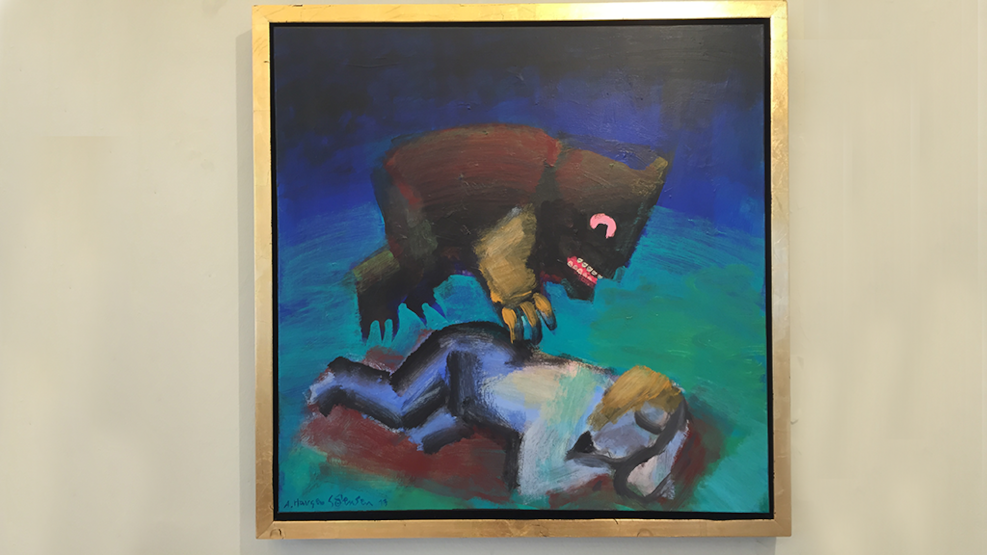 Fernisering: 91-årig kunstner Arne Haugen Sørensen (Arne Haugen Sørensen Museet)
On 13 August, an exciting new exhibition opens at the Arne Haugen Sørensen Museum.
The exhibition is very special as it is curated by the artist himself, Arne Haugen Sørensen. The works have been carefully selected from the impressive collection at the museum.
The collection in the Arne Haugen Sørensen Museum consists of paintings, graphics and sculptures that the artist generously donated to Vestjyllands Kunstpavillon after an exhibition in 2014, after which the extension with the Arne Haugen Sørensen Museum was added (2017). The collection contains works that are particularly close to the artist and his wife, Dorthe Steenbuch Krabbe, and which they had originally decided to keep for themselves. Since then, the collection has grown as private owners have also donated works to the museum, and last year two new paintings by Arne Haugen Sørensen were purchased. As a result, the collection contains a wide range of works from the artist's more than 70-year career.
The exhibition will show paintings, graphics and sculpture through Arne Haugen Sørensen's own eyes.
Opening of the exhibition on 13 August at 14:00 - 16:00, where Arne Haugen Sørensen himself will also be present.
The opening speech will be held by Bishop Emeritus Steen Skovsgaard.
Everyone is welcome.
Entrance: 70 DKK In a group of 10 people DKK 60 per person. Children up to 18 years free of charge.
Vestjyllands Kunstpavillon/ Arne Haugen Sørensen Museum
Henning Larsens Vej 3
6920 Videbæk
Open every day Tuesday to Sunday 13:00 - 17:00