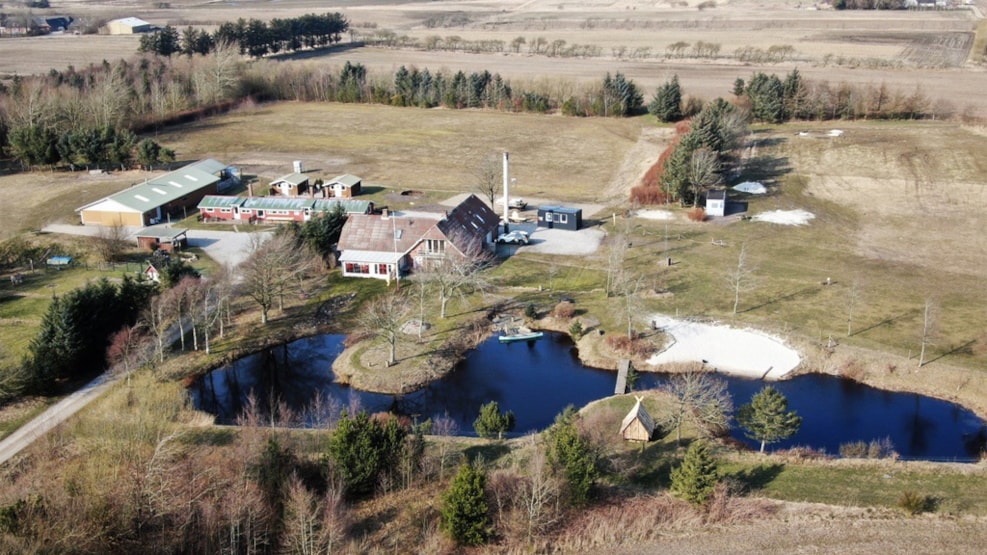 FjordViking – do-it-yourself farm holidays
Holidays you design by yourself: FjordVikingen is one of Denmark's 70 providers of farm holidays or holidays on the countryside. Both are perfect ways to relax and enjoy the nature. A form of holiday where 65% of children and adults come back again and again.
FjordVikingen has a total of 3 holiday apartments (one 45 sqm) as well as a space for mobile homes, caravans, and tents.
It is also possible to go for a horseback ride, on one of the farm's horses or cuddle with the cute rabbits - and for breakfast you can enjoy fresh eggs from the farm's chickens.
At FjordVikingen, they also have a lake with its own sandy beach, and a new 1,000 square meter playground with a Viking ship.
During the year, various events are also held, such as the "West Meet" classic car meet, which takes place 8 times a year. FjordVikingen also offers workshops in drawing and carving candles.
From the farm there are only 13 km to the North Sea, and 5 km to Ringkøbing Fjord.
We look forward to seeing you and wish you a relaxing holiday with us
This FjordViking Björn & Team