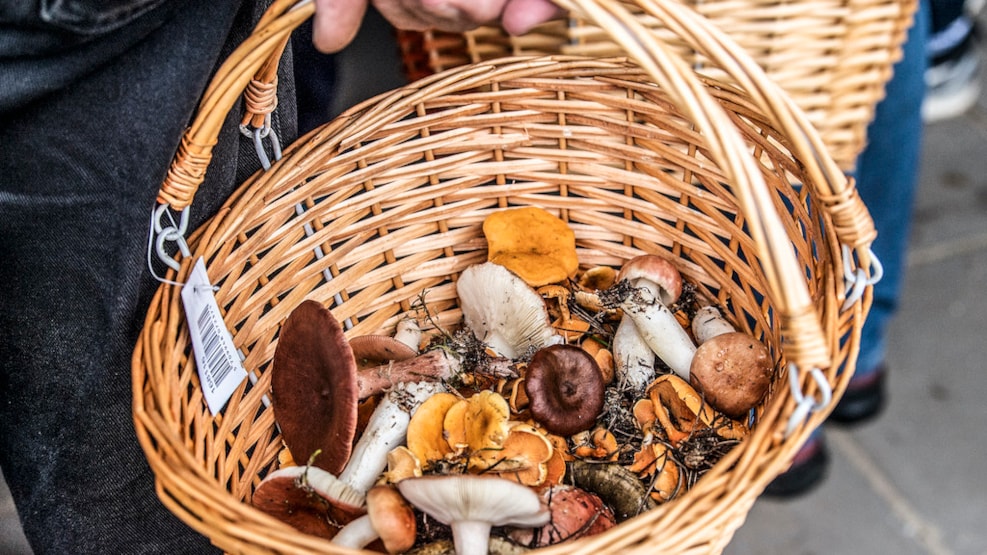 Free mushroom tours in Blåbjerg Plantage with nature guide
Autumn is mushroom season - the forests are full of people armed with baskets, walking and staring at the forest floor, in search of delicious edible mushrooms. The tours are all about mushrooms, and the events start with a thorough introduction to mushrooms and their wonderful life.
Afterwards, the mushroom hunt continues on your own. At the end, we will all meet again to review the collected mushrooms, and your basket will be checked so that you only take home good edible mushrooms.
REGISTRATION NOT NECESSARY.
See the website for more accurate route descriptions: Mødesteder | Svampeuge
Note: Bring a basket and a small knife.
Mushroom Week is an annually recurring event in the autumn that celebrates one of the West Coast's most cherished natural treasures: Mushrooms! The sandy soils and countless dune plantations along the West Coast create optimal growth conditions for mushrooms, turning the area into a true paradise for mushroom enthusiasts. From August to November, the landscape flourishes with edible mushrooms such as chanterelles, porcini mushrooms, bay boletes, and many other varieties. Experience this natural treasure during Mushroom Week and immerse yourself in the wonderful diversity of nature.