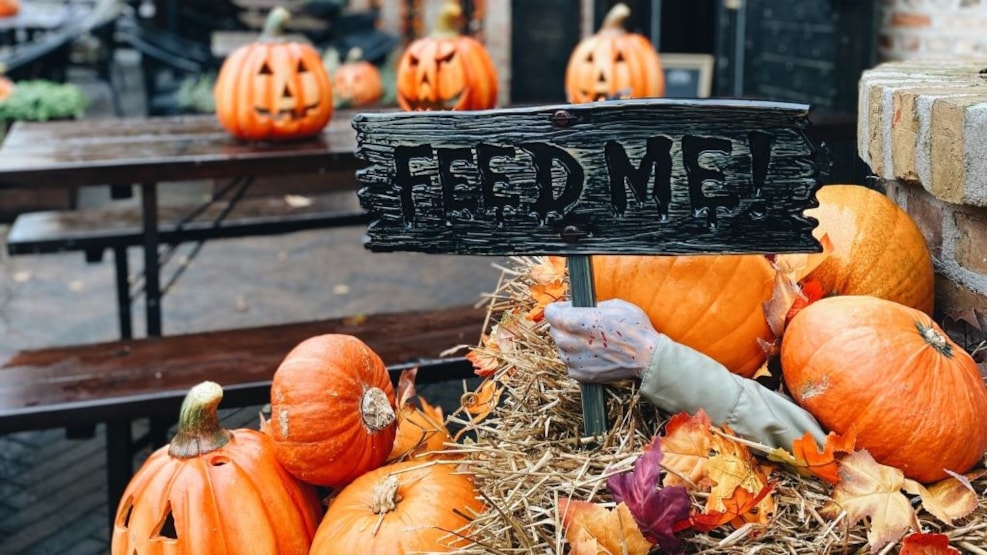 Halloween in VARDEGARTEN & Von Lügenhals
VARDE GARTEN & Von Lügenhals are ready to scare and cosy up to you!
The whole area is decorated - so take the walk from Kræmmergade and down through Kunstpassagen... if you dare?

EXPERIENCE
Experience the art in VARDE GARTEN by night with dimmed lighting and a Halloween atmosphere.

VISIT
Visit the bat garden and spider's nest - sit down and enjoy a soup with Karl Von Lügenhals' old friend.

SEE
See, enter and take photos of their giant 2 x 1.5 metre pumpkin - but beware, it can hide the most (un)cosy and (un)charming creatures.

ENJOY
Enjoy a delicious lunch dish or book a table for dinner - and savour their imperial temptations. Von Lügenhals opens every day at 11.00. (Mondays they are closed)
See the menu here: https://www.vardegarten.dk/von-lugenhals/menu/ 

The Halloween atmosphere can be experienced in VARDE GARTEN from 10 October - 1 November 2023.

Only served on Friday 10 November 2023 from 17:30 - book a table on our website.