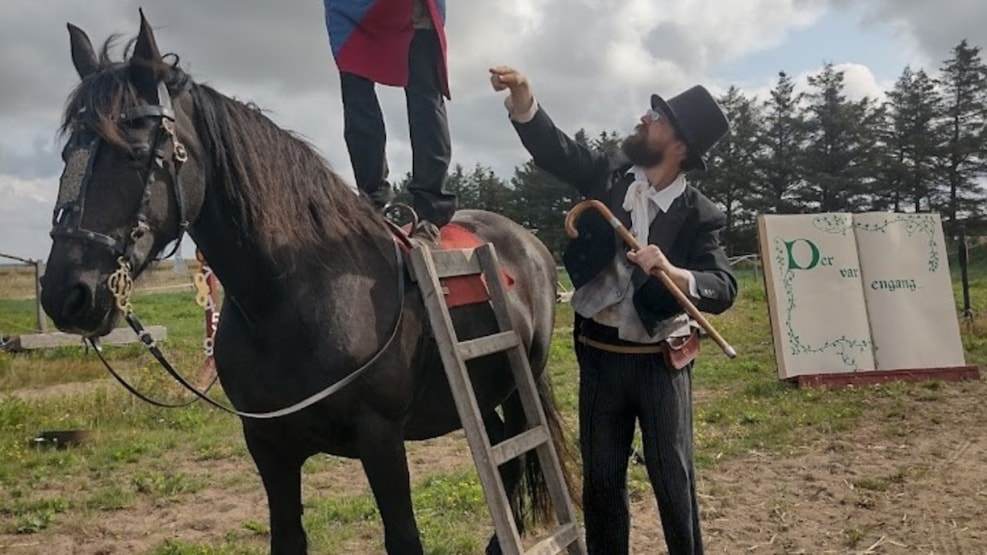 HANS CHRISTIAN ANDERSEN'S fairy tale about Clumsy Jack on the ice
Just like in the good old fairy tale about Clumsy Hans, Sagaland's own clumsy knight has to go through a lot before he is allowed to ride up and propose to the princess.
It's crazy, it's fun and it's stunts on horseback. This show is performed every Monday, Wednesday and Friday at 12 noon throughout the summer on the following dates: " KlodsHans " 31/7 - 2/8 - 4/8 - 7/8 - 9/8 - 11/8 - 14/8 - 16/8 - 18/8.
Price DKK 125 for adults - 75 for children (4-13 years).
Included in the price is admission = season pass to Sagaland and access to all horse shows, hunts and activities throughout the summer.