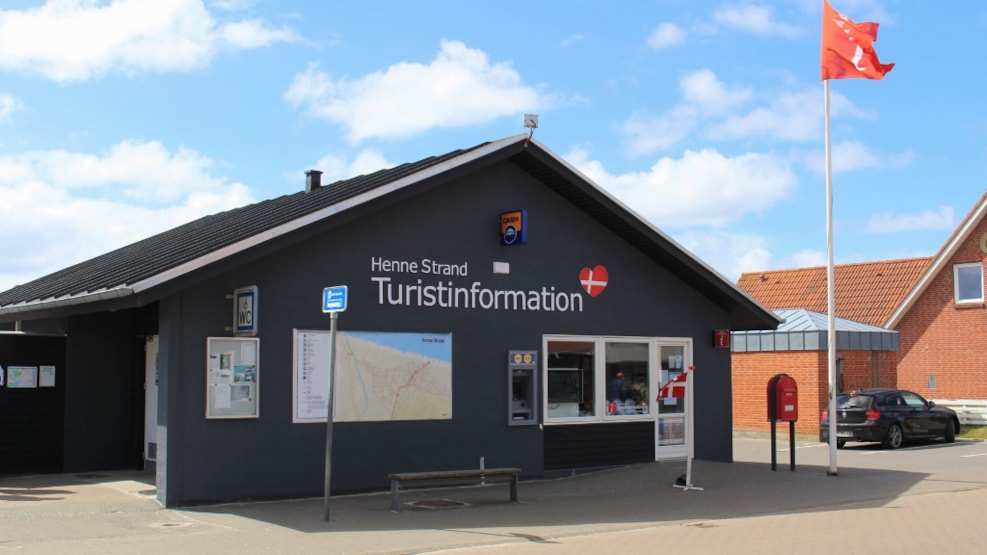 Henne Strand Tourist Information
In the heart of Henne Strand you will find the tourist office, which is always ready to guide you. The area around Henne Strand offers fantastic holiday experiences, and offers everything from magnificent nature to cozy restaurant visits.
Henne Strand Tourist Information is located at Strandvejen 415 A. Our professional and friendly staff will be able to give advice and guidance regarding tours and events for visitors and local residents.
Opening hours for the Tourist Information in Henne Strand
Monday: 10.00 - 14.00
Tuesday: 10.00 - 14.00
Wednesday: 10.00 - 14.00
Thursday: Closed
Friday: Closes
Saturday: Closed
Sunday: Closed