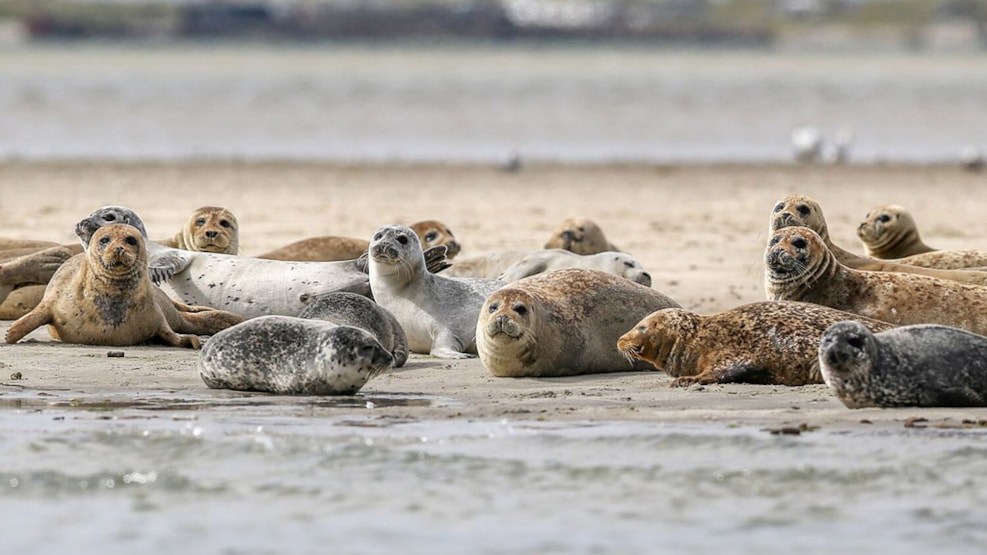 JyllandsAkvariet
At JyllandsAkvariet (Jutlands Aquarium) you get an up-close encounter with the many different and colourful fish species that live in the North Sea and the Limfjord.
Experiences at the aquarium
Come, see, touch, follow and help feed the fish that swim around and live well in the aquariums in Thyborøn.
Maybe you dare to grab a crab or stroke a catshark on its back?
On certain days, you can help feed the sharks, rays, and flatfish in our touch pools. Explore our children's submarine and go searching for amber on our indoor beach. You may keep the amber you find.
Trips in the nature around Thyborøn
Nature safari: Join and experience the great nature around Thyborøn when JyllandsAkvariet goes on a nature safari by tractor bus. On the tour goes out and into the Limfjord along an embankment where there will be explored and take a closer look at the fish and small animals on shallow water near the water's edge. And If the luck is with you there will be an opportunity to see a special bird or a cute seal on the way.
Seal safari: Enjoy the nature from the seaside and see the seals up-close while they are resting on the sand banks when JyllandsAkvariet go on a seal safari in our fastgoing boats with glass windows in the bottom.
Amber safari: Have a breath of fresh air from the North Sea on one of JyllandsAkvariets amber safaris – where you get good advice about where, how, and when you can find amber along the West Coast.
Oyster safari: JyllandsAkvariets oyster safari is one of the most popular tours. One of the best delicacies, the Limfjord's oyster, lives in the waters of the Limfjord. Join JyllandsAkvariet during the oyster season when you can be gathered the oysters and prepare them on a charcoal barbecue as well as taste them raw.