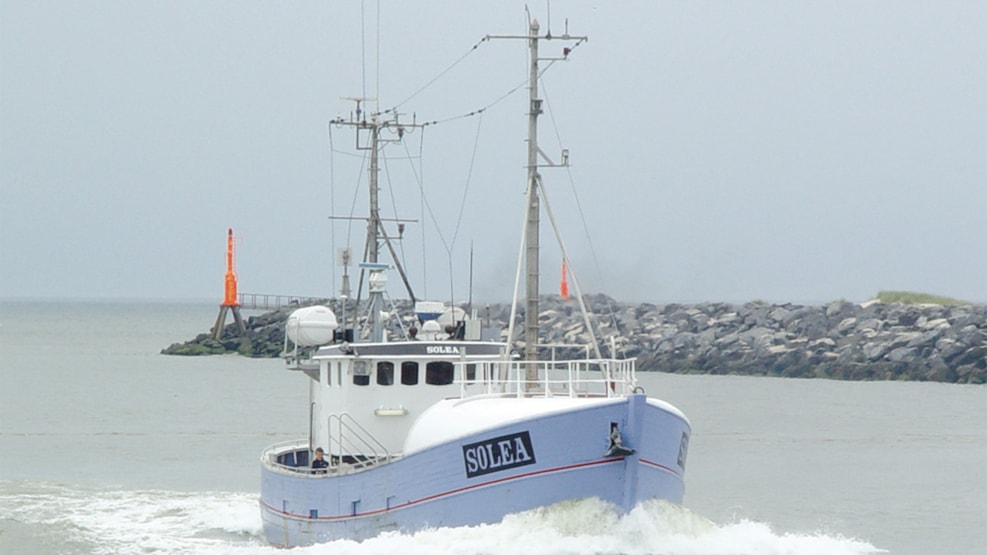 M/S Solea
M/S Solea offers exciting and unique fishing trips, harbor tours, sailing trips and much more for both private individuals and companies with experienced and skilled crew. The ship itself is newly renovated, and has everything in modern technology and safety equipment. This ensures you a fantastic offer out on the high seas, where you have the opportunity to test your skills.
M / S Solea sails from Hvide Sande Harbor, and is an fishing boat. The ship offers fishing trips out to the White Reef for cod, ling, mackerel and more.
In the spring of 2004, the ship was completely renovated at Hvide Sande Shipyard, and was then fully modern equipped with facilities for both Danish and German anglers.
There are 29 fixed rod holders mounted on the deck, which means that the rods can be prepared during sailing. In the middle of the deck is a large cleaning table where you can fillet the catch between the various wrecks from the depths of the sea. On the deck in the bow you will find two toilets with washbasins, so you do not have to go under deck when fishing is in progress.
Under the deck, there is room for 36 dining guests, where M/S Solea can assist with communication and catering on request. Coffee/tea, beer, water as well as sausages and sandwiches can be offered.
M/S Solea is equipped with all the latest navigation equipment, color sonar, radio station and much more. In addition, the ship also has the latest rescue equipment, and is inspected every year by the Danish Maritime Authority.
In addition to this, M/S Solea is permanently staffed with two crew members who have many years of experience on the North Sea and are therefore always ready to help you.
You will therefore only find experienced people on board who have more than 40 years of experience.
Find more information or book your next trip on M/S Solea's website.