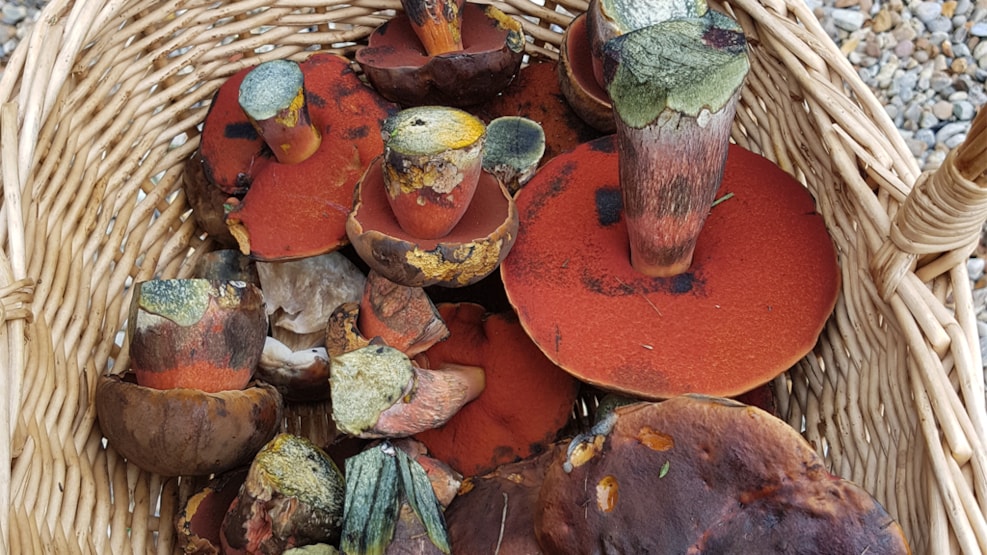 Mushroom tour for beginners in Naturpark Vesterhavet
On our walk through the plantation, we get an insight into the wonderful world of mushrooms. The main focus will be on good edible mushrooms and their poisonous counterparts, so that you will be ready to go mushroom hunting on your own.
Did you know that mushroom hunting is a really nice family activity? At this time of year, the forest is usually full of good, delicious edible mushrooms, and these are the ones we are looking for. The chances of getting the basket filled are good. After the tour, the nature guide will give tips and tricks for preparing and storing mushrooms. Bring your own basket and mushroom knife.
MEETING PLACE: The car park by Telefonvej in Vrøgum Klitplantage. Enter from Filsøvej.
PRICE ADULTS: DKK 100. PRICE CHILDREN: DKK 100.
NOTE: Registration required by telephone +45 7522 0877 or by e-mail: vam@vardemuseum.dk. Please add number of children and adults + your phone number. You are registered when you have received a confirmation.
DATES:
7 September 2022 at 17.00-19.30: Nature guide Jonas Gadgaard
18 October 2022 at 14.00-16.30: Nature guide Jonas Gadgaard