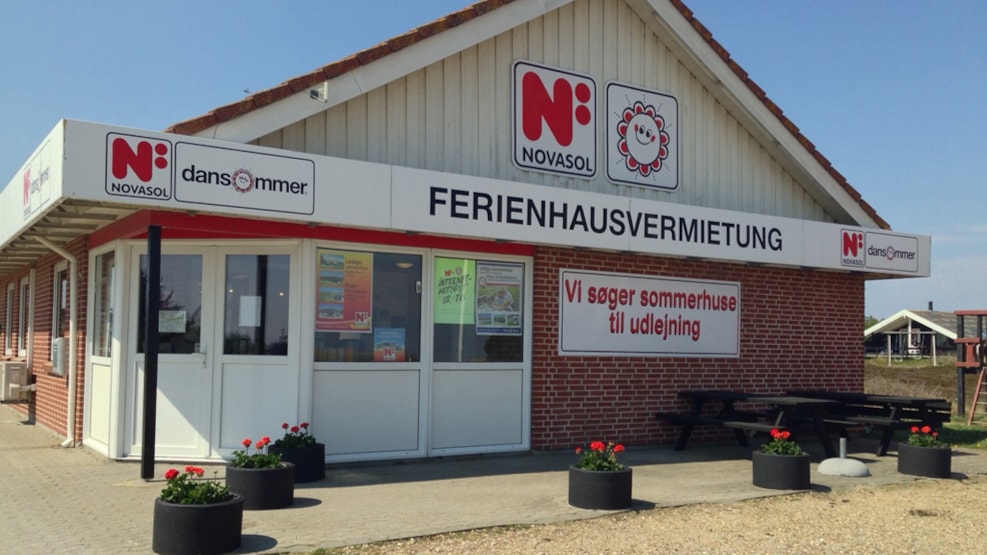 NOVASOL Bjerregård
At the service office at NOVASOL, which is located in the heart of the holiday home area Bjerregård on the West Coast, the staff. is always ready to service the guests and help find the perfect holiday home for your next family holiday.
The skilled and competent employees are also happy to help with the practicalities in relation to renting cleaning kits, linen and key service.
Bjerregård itself is a nature-rich area, which offers exciting experiences.
NOVASOL itself has 50.000 holiday homes in 19 countries, and has rented out holiday homes since 1968. Therefore, Novasol's extensive experience ensures fantastic quality. For this reason, the service offices are there to ensure you a successful holiday, which in case of problems or questions before, during or after the stay is always helpful to you.