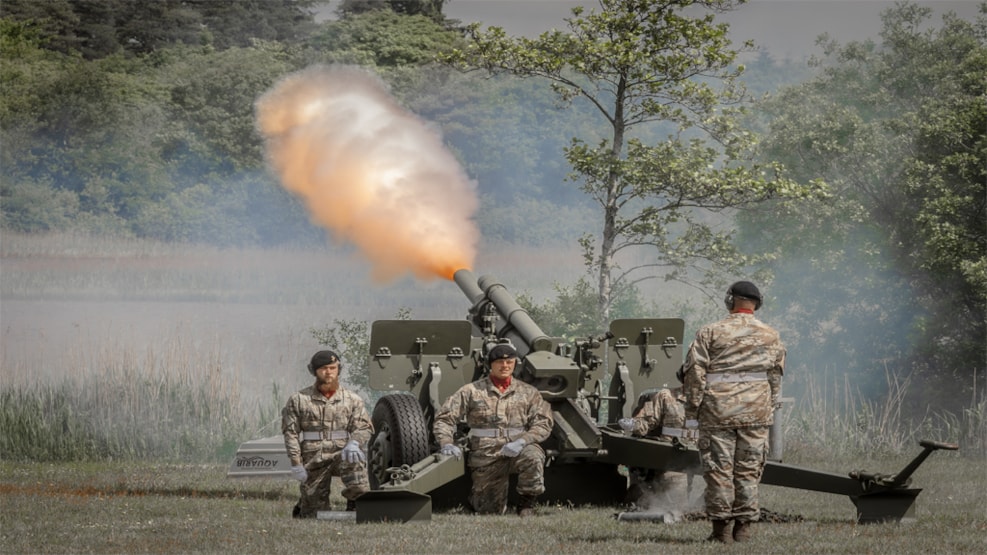 Open house at Oksbøl Military Base
On Saturday 10 September 2022, Oksbøl Military Base opens for the public when the DANISH ARTILLERY REGIMENT hosts an Open House event. It will be a fun and exciting day, full of experiences for the whole family.
At the open house, you can meet our soldiers who will show their uniforms, equipment and weapons. You can try a field ration, have a work out on our field obstacle course, see how the conscripts live in the barracks and in the field, get a ride in an armored personnel carrier and much, much more.
You can also see the Danish Artillery Regiment's new CAESAR 155mm howitzers and our CARDOM 120mm Heavy Mortar.
The Armor & Artillery Museum will display historical vehicles and tanks, and the YMCA Soldiers Mission brings the "KUF van" and sells refreshments. You can also meet the Military Nature Guide, who will tell about the Shooting & Training Range - or you can talk to our professional soldiers, and hear about a career in the Danish Artillery Regiment.
As always, we will end the day with a parade in front of the Soldiers' Memorial Stone from Helmand Province and give the traditional salute at the Fåresø.
We look forward to seeing you.
Practical information
Free entry. Dogs must be kept on a leash. The use of drones is strictly prohibited.