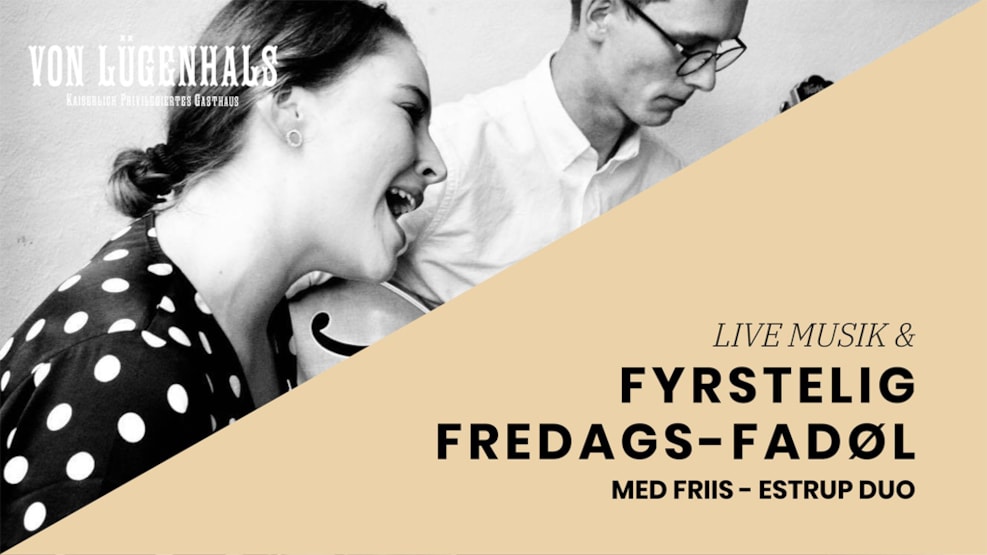 Princely Friday draft beer and LIVE MUSIC with Friis-Estrup Duo
Come and join us for a Princely Friday with free live music at Von Lügenhals. Here you can enjoy a well-poured draft beer and a small snack. The menu card is full of imperial temptations.
Von Lügenhals offers free live music every Friday, and this time it's Friis-Estrup Duo who welcome the weekend.