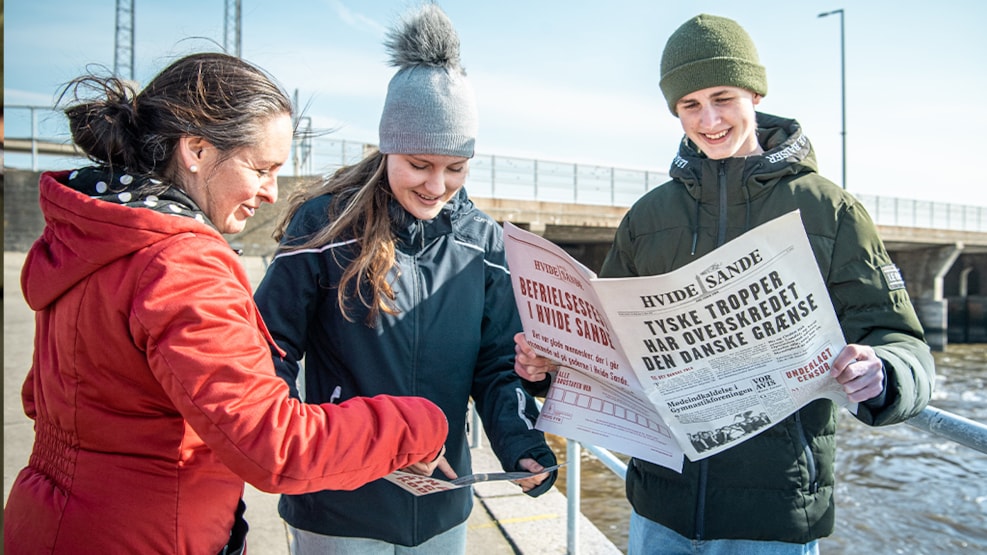 Riddle hunting in Hvide Sande - Crack the Codes of War
Go on riddle hunt in Hvide Sande, and back to when the Second World War broke out. Experience how the war left its marks through codes and riddles. Crack the Codes of war with family and friends.
With a map from 1940s and a newspaper with historical facts in your hand, you are ready to explore Hvide Sande. Although it is many years since the war ended, you are still able to find vestiges. As you walk around, you will learn more about the story of Hvide Sande and cracking the codes.
'Crack the Codes of War' is for the whole family. Reccomended for 2-6 persons. The riddle hunt takes about 1,5 hours. It starts and ends at Fiskeriets Hus, where you find free parking.
Buy the riddle hunt online or at Fiskeriets Hus, Nørregade 2, 6960 Hvide Sande.
You can collect the riddle hunt during the opening hours of Fiskeriets Hus, and solve it whenever you want.