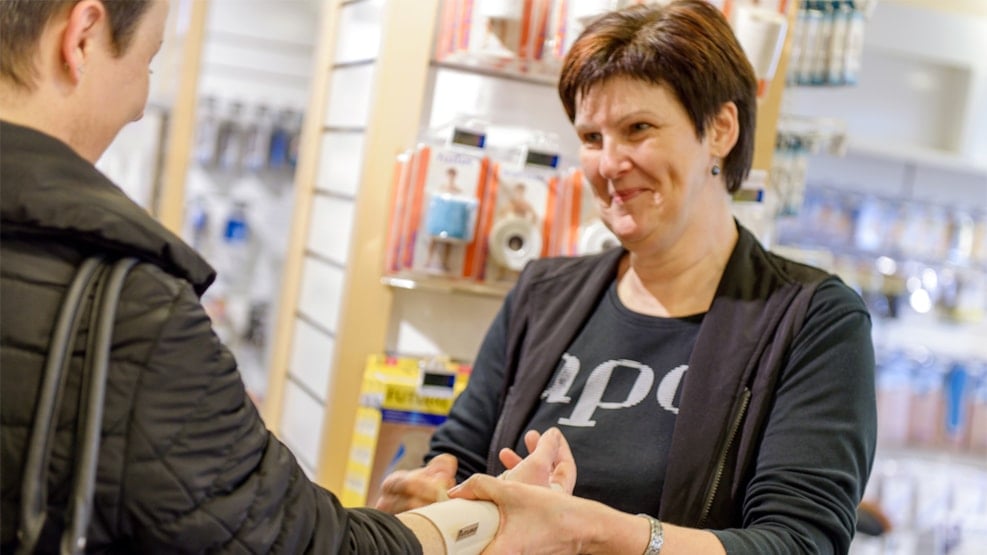 Ringkøbing Løve Pharmacy
At Ringkøbing Løve Apotek you will find the city's oldest store, which has a wide selection of pharmacists goods and medicine in a nicely decorated store. At the pharmacy you will always meet well-trained and competent staff who are always smiling and ready to guide you.
Ringkøbing Løve Apotek is the city's oldest store, but the old age is in no way reflected in the store's interior and assortment. In the store you will find a wide selection of pharmacies goods and medicines.
At Ringkøbing Løve Apotek, you always meet well-trained staff who are always ready to serve and guide you with a smile.
In addition to medicines, you will also find a wide range of dietary supplements, aids and personal care products. The products are of high quality and are available in all price ranges.
You are always welcome to stop by the pharmacy and have a personal chat with the friendly staff about your health and well-being.