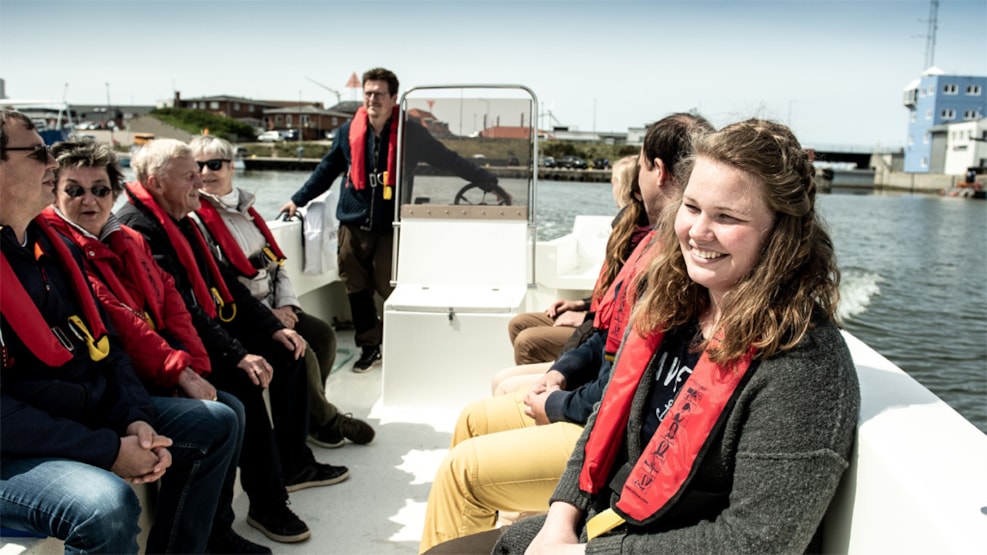 Seaside Safari
Whether you are into the wind on Ringkøbing Fjord, shopping for local merchandise or a bike ride across the fjord, Seaside Safari has it all. At Seaside Safari you can get a guided boat trip on Ringkøbing Fjord, and afterwards see the store's large selection of beautiful goods.
Seaside Safari offer a plethora of experiences for the entire family.
Feel the wind in your hair on a boat safari on the wonderful Ringkøbing Fjord. Join and get the interesting tales about the many characteristics of the fjord, like the Old Lock in Hvide Sande, Lyngvig Lighthouse and Holmlands Klit.
Visit the shop at Mamrelund in Hvide Sande and hear more about the tours we offer and see our large selection of Hvide Sande merchandise, like the amazing Hjemhavn products!
At Seaside Shop you can also rent bicycles. With a specially designed bicycle trailer for boats, Seaside Safari can sail you and your bicycle across the fjord – a perfect way to start or end a beautiful bicycle ride by the fjord.
Seaside Safari is part of Jyllandsakvariet, located in Thyborøn.
"Through more than 10 years we have developed a concept of interesting, guided tours – and moments that leave an imprint".