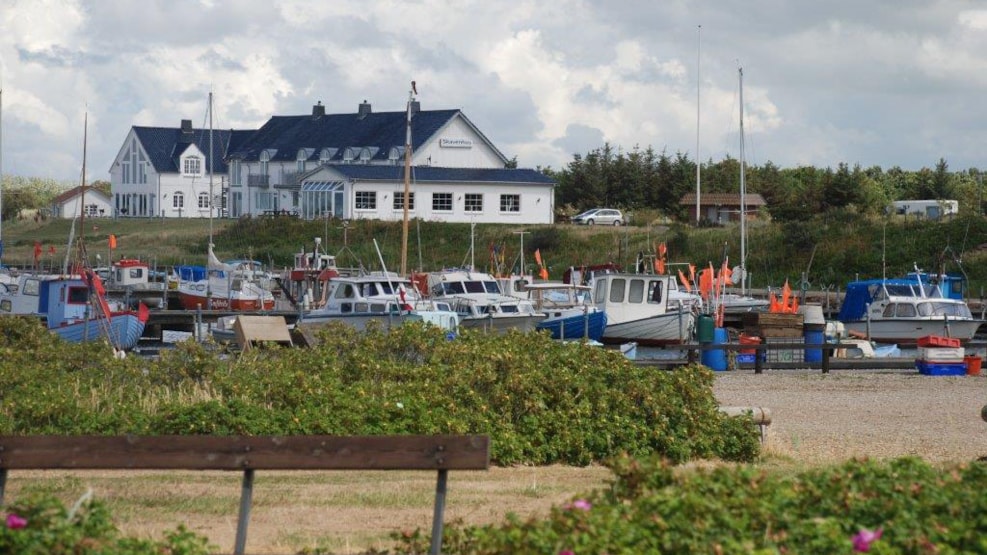 Skavenhus
At Skavenhus you can enjoy a nice stay or hold your next party with a view of Ringkøbing Fjord. Skavenhus is located only 40 meters from the fjord, and offers a fantastic panoramic view of Ringkøbing Fjord. The area around Skavenhus is scenic, and you will find the fjord's many opportunities right outside the door.
Skavenhus is beautifully situated by Skaven Strand, and has existed since 1936.
Skavenhus offers holiday apartments and rooms for your next party event.
The holiday apartments were built in 1998, and from all of the apartments you have a direct view of Ringkøbing Fjord. There are only 40 meters to the water, and it is obvious to take a dip in the fjord. The area around the apartments and in general Skavenhus is scenic, and particularly suitable for surfing and fishing. This provides ample opportunity for fresh air and lovely walks.
At Skavenhus it is also possible to hold your next party. There is room for 30-130 people and you can book rooms or apartments with your party. If you want food for the party, Skavenhus also offers food for larger parties.