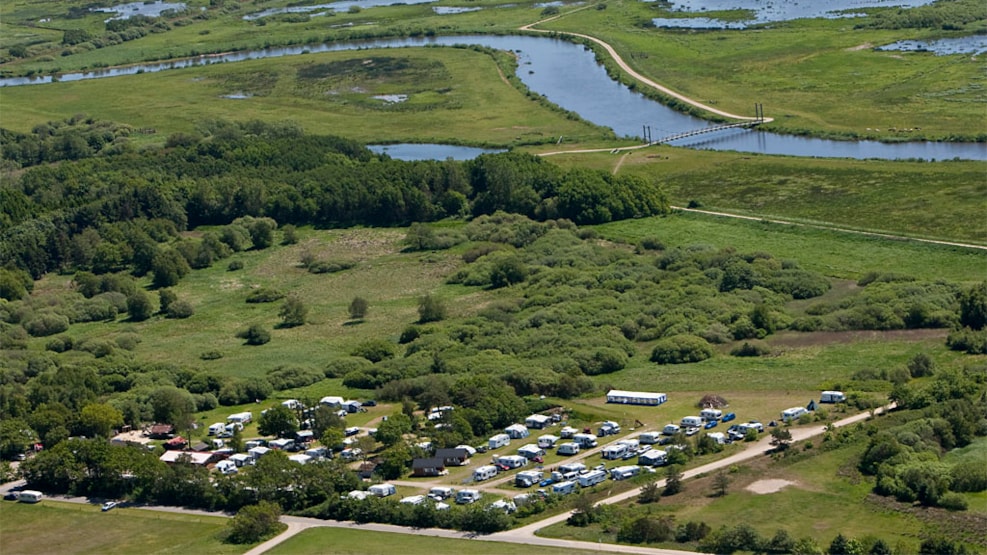 Skjern Å Camping Cycle Rental
Skjern Å Camping offers bicycle rental. Take a nice bike ride in the beautiful surroundings around Skjern Ådal, and enjoy the tranquility of the area. In nature you will experience completely unique nature with fantastic wildlife. The area is 2.200 hectares, and is Northern Europe's largest nature restoration project.
At Skjern Å Camping you have the opportunity to rent bikes and enjoy the beautiful nature in Skjern Ådal.
Skjern Ådal is a unique landscape with meadows and wetlands that covers 2.200 hectares. The project around Skjern ådal is Northern Europe's largest nature restoration project, and was started in 1999 after many years of planning and was completed in 2003.
This has resulted in a fantastic nature area of international importance, and has as the only Danish nature area received the European award: Europa Nostra. This is because Skjern ådal has created good conditions for nature and wildlife, which is to the benefit of both animals and humans.
Therefore, a bike ride in Skjern ådal is a completely unique experience, as the surrounding nature is completely unique.