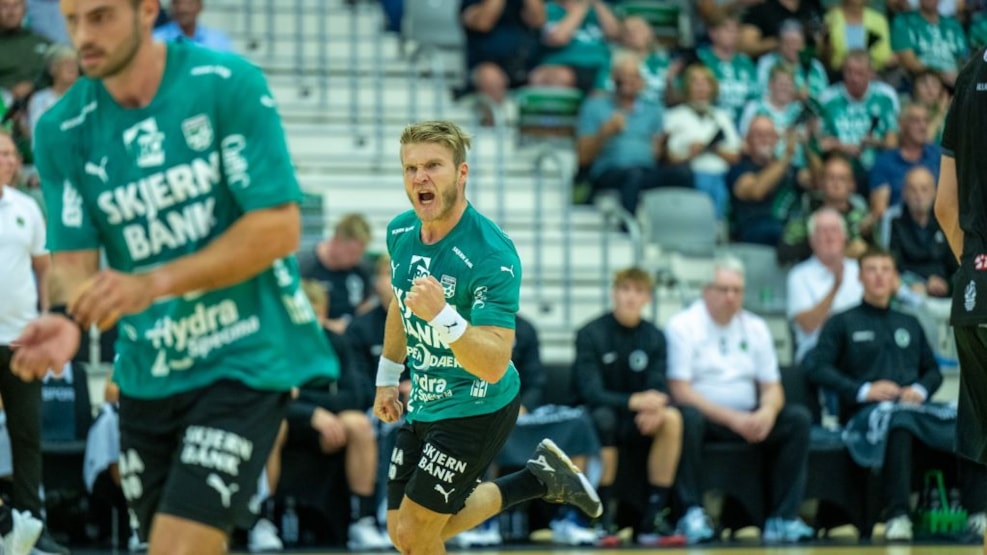 Skjern Handball vs. RK Nexe
The last group match awaits when Skjern Handball takes on RK Nexe in Skjern Bank Arena.
Skjern Handball is going for two points when they face RK Nexe in their final European group match. After defeats in the last three matches against the team from Croatia, the Skjern team is hungry for a win.
Green Corner opens with a green atmosphere and community an hour before kick-off, and the party, community and good vibes continue in Skjern Bank Arena at 6.45 pm when the whistle blows.
Experience top European handball and excitement, get carried away by the atmosphere when Skjern Handball opens the doors for the last match of the season in the European group stage.