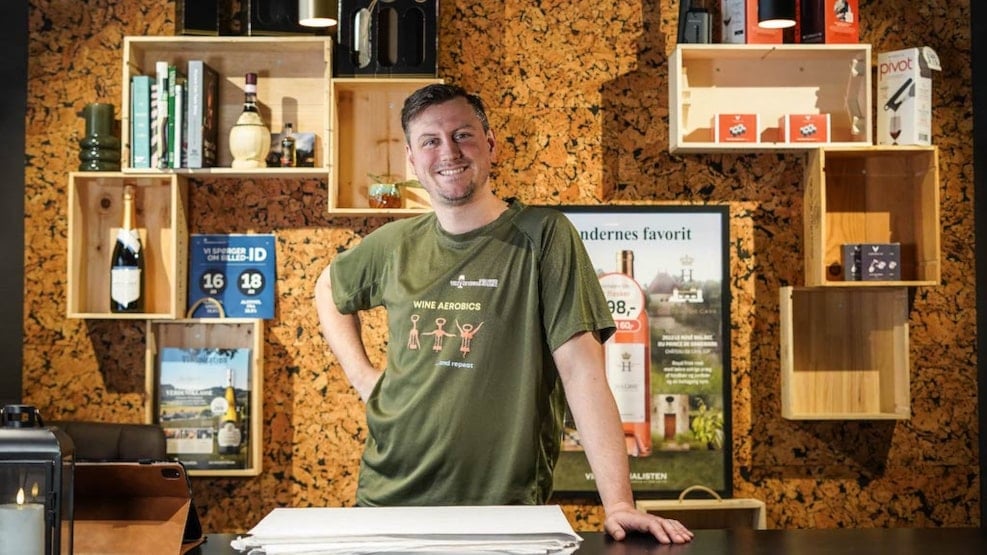 The Wine Specialist Ringkøbing
The Wine Specialist Ringkøbing offers lots of delicious and luxury goods. Here, you will find chocolate, liquor, a large selection of local goods and many other things. The shop is definitely worth a visit.
By The Wine Specialist you can find everything you need for a party and for everyday life – and for when you want everything to be extra nice. At Daustrand you can find coffee beans for the morning on the terrace, the afternoon rosé wine, and the cognac for after dinner – and also the present for your neighbour back home, who watered your plants and looked after your cat, while you were on vacation in Hvide Sande. 
Daniel Daustrand has packed the shelves with Danish specialities such as gin, bitters, chocolates, liquorice, marmalades, rum, and vodka – for obvious reasons, the wine comes from warmer countries, known for their good wine.