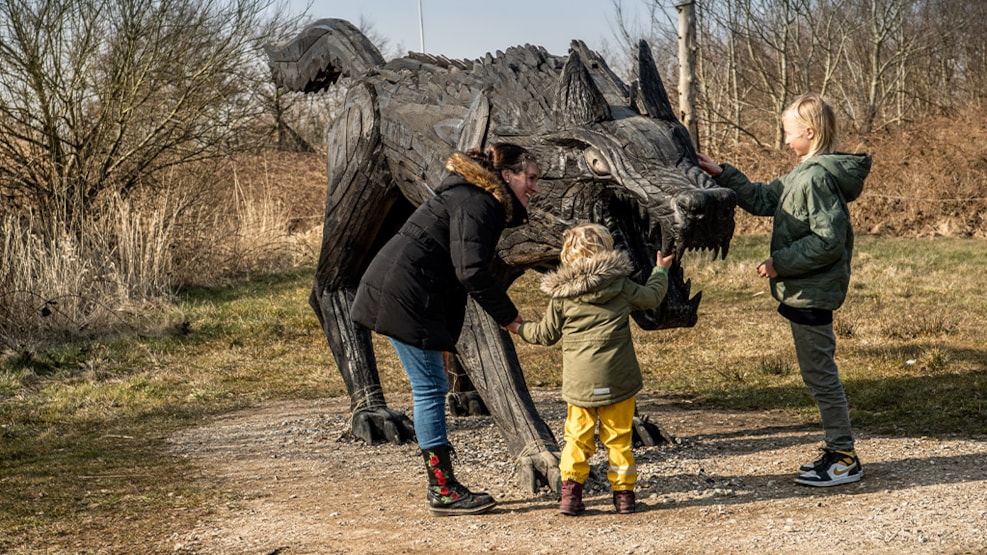 Winter "hygge" in the Viking Age
Experience how winter have taken hold of the Viking Age at Bork Vikingehavn. As you walk around among the storm-tossed buildings, you can almost feel what it must have been like to be a Viking in West Jutland.
Feel how it was to be a Viking in the winter, and join us as the Vikings prepare for spring and summer. In the warm and cozy Viking hall you can play historical games from the Viking age. Explore the Viking houses at the Viking harbor and discover all the beautiful details and ornaments.
Experiences for both small and large Vikings
Have fun at the playground like a real little viking. Help with cooking food with ingredients that the Vikings used in the winter, and bake your own bread.
Go on riddle hunt
With the two riddle hunts at Bork Vikingehavn, you can travel back to the Viking age. Here, the little ones must see if they can catch the dangerous Fenris wolf, while older children and adults come to the test when they have to solve the riddles of the gods!