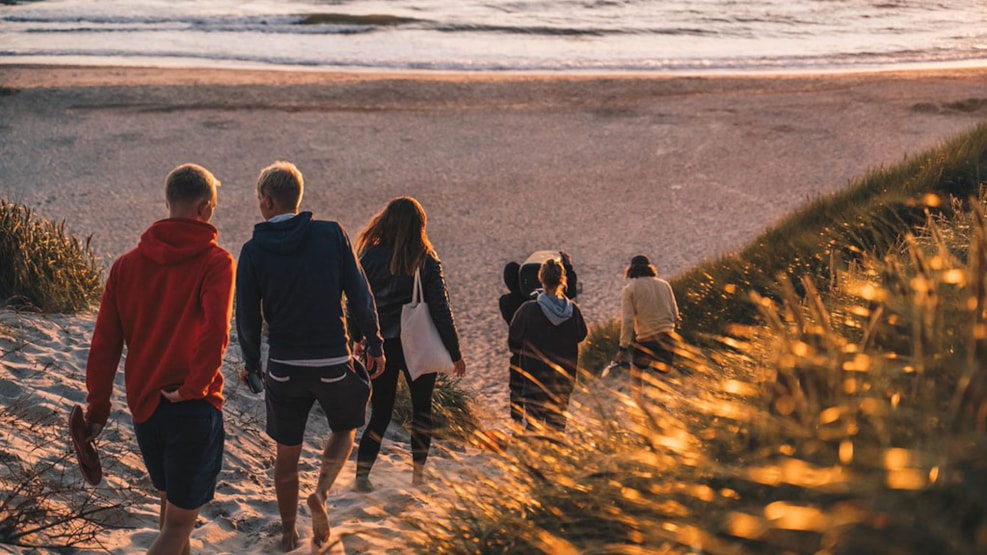 Yoga Retreat at DANCAMPS Nordsø
A Yoga Retreat at DANCAMPS Nordsø is for everyone! Regardless of prior experience with yoga. This Yoga Retreat extends over 4-6 days and includes accommodation in a camping cabin. The stay offers healthy food, healthy movement and well-being for body and mind. The beautiful nature, with beach, sand dunes and the North Sea, will be used as much as the weather permits.
Who can participate?
At this yoga retreat, everyone can participate regardless of experience and physical condition. Yoga should be for everyone, according to yoga teacher Freja Corell, who always takes the individual's needs and condition as a point of departure: "My dream in communicating yoga is to pay tribute to the body's natural movement. Spreading the joy of moving without having to be influenced by performance, shame or expectation. Being able to be more open and curious, as well as having the courage to challenge and explore the body's capacity," says Freja Corell.
Register by email info@dancamps.dk, or telephone +45 9659 1722.