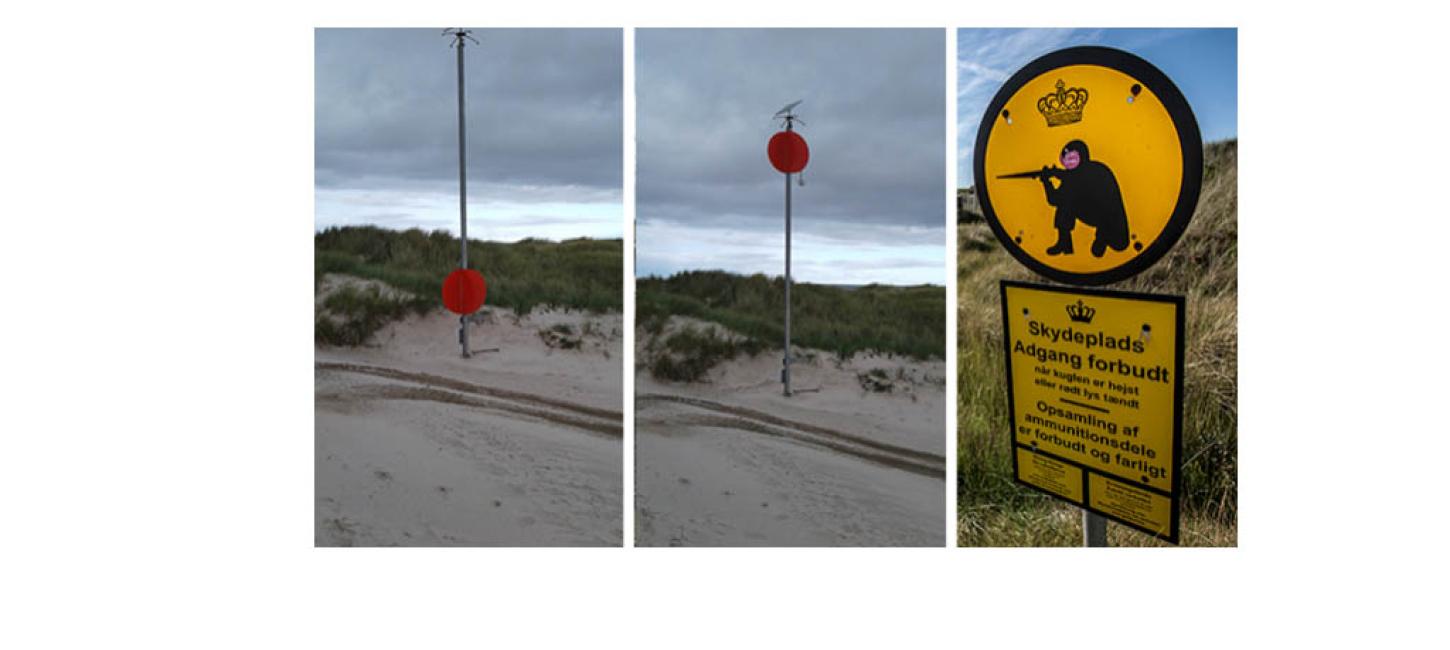 Access to the military Firing and Training grounds
Photo:
Naturpark Vesterhavet
The area of the Danish Defence in Naturpark Vesterhavet is approximately 6,000 hectares. The area offers an excellent and authentic nature, which definitely is worth a visit.
During visits, please be aware that it is a military area that is still actively used by the Danish Defence. Therefore, other rules apply to public access than is otherwise known in Denmark.
In the area of the Danish Defence, a distinction is made between the firing grounds and the training grounds. Particularly on the firing grounds and the associated safety zone, which encircles the firing grounds, should you be aware of the Danish Defence's referrals as a guest. Here is used live ammunition, while the activities of the training grounds have a different character.

Firing grounds
The heathland of Kallesmærsk, which is highlighted red on the map, is located between Blåvand and Vejers. Due to safety reasons, the heathland is always closed for public access. The heathland is used for live firing exercises, and only Kallesmærkvej is open to traffic outside shooting activities.
An explosive bomb is marking the edge of the firing grounds. It is associated with hazard to life if entering the heathland.
Safety zone
You may enter the safety zone around the heathland of Kallesmærsk (red shaded area in the image above) when it is open to the public. The zone is marked by a red marker hoisted to the top of a warning tower and yellow warning signs showing a soldier firing in the kneeling position.
The safety zone is closed when the red marker is hoisted to the top of warning towers in the concerned areas during firing exercises. Firing exercises can close the access to the beach, Bordrup and Oksby Plantation, Vejers Plantation, Kallesmærskvej and the area north of Blåvand. Please, keep an eye out for the red markers and the lights on the signs with the soldier firing in the kneeling position. There is no access, even if you cannot immediately see activity on the area.
Remember, it is strictly prohibited to collect ammunition parts, and can cause a hazard to life.

Dog owner?
Dogs must be on a leash at all times, when walking in the areas belonging to the Danish Defence.