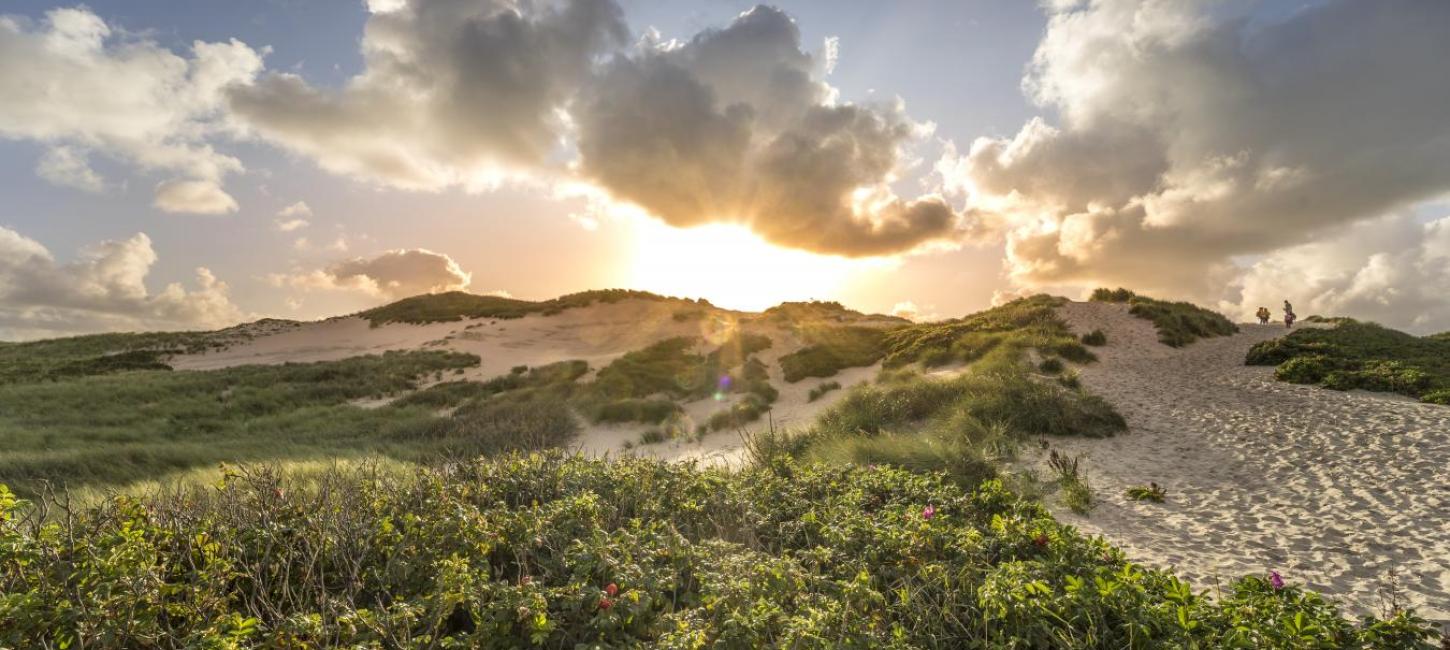 Dataprotection
The purpose of this privacy policy is to help you gain an understanding as to what data we collect, why we collect it and what we do with it.This is important in order for us to comply with the conditions set out in the new personal data ordinance (GDPR). 
Personal data and cookie policy
The purpose of this privacy policy is to help you gain an understanding as to what data we collect, why we collect it and what we do with it. This is important in order for us to comply with the conditions set out in the new personal data ordinance (GDPR) which came into force on 25 May 2018.
General Data Protection Regulation (GDPR)
GDPR establishes a new framework for how personal data is processed and how we think about our right to privacy. The purpose of the General Data Protection Regulation is to strengthen and unify data protection rules and rights for the benefit of EU citizens. It applies to all organizations within the EU and to organizations outside of the EU which deliver goods or services to the EU, or which use tracking technologies (such as cookies or tracking pixels) to monitor the behavior of EU citizens.
 1. Personal data – What we collect and why
We offer certain functions on our website that are only available via the use of tracking technologies. You can always block, delete or deactivate these technologies if your browser allows you to do so. However, if you disable cookies or other similar technologies, you may be unable to use certain functions or tools.
Generally, these technologies allow our website to save relevant data in your browser or device and then later read these data so that our servers or internal systems can identify you. Where appropriate, we protect our cookies and other similar technologies to ensure that only we and/or our authorized service providers can interpret them. We do this by assigning them a unique identification that is designed to be read only by us.
1.2 Cookies
By using this website, you accept our cookies policy.
Like many other websites, this website uses cookies. Cookies enable us to deliver a better user experience with regards to the website's functions. Many functions on the website are reliant upon the storage and use of cookies, and therefore you cannot expect the website to work properly if you decide to disable cookies.
We process data collected by cookies and other technologies as non-personal data. To the extent that IP addresses or other identifiers are regarded as personal data under current legislation, we also process such identifiers as personal data.
Similarly, we process combined data as personal data in connection with this privacy policy to the extent that non-personal data is combined with personal data.
1.2.1 What are cookies?
A cookie is a data file that websites store on the user's computer, so that they can recognize the computer during the user's next visit to the website. Cookies are sent back and forth between the browser and a web server and include, among other things, information about how the website is used. 
A cookie is a passive file and cannot spread computer viruses or other malicious programs. It helps to analyze how a website is used so that the webmaster can improve the user experience. In several cases, cookies may be necessary to provide a particular service. 
Cookies are usually deleted automatically from the browser when it is closed (so-called session cookies). Cookies can also be set with an expiration date, so that data exists in a shorter or longer period (persistent cookies). Persistent cookies are typically stored on your hard disk. 
Cookies can be either first-party cookies or third-party cookies. First-party cookies are allocated by the page the user visits. Third-party cookies are allocated by a third party (e.g. advertisers with content on a certain page) that has elements embedded in the page the user is visiting. 
 1.2.2 Cookies on HvideSande.dk/.com and subdomains 
Cookies from Google Analytics and Netminers 
Name: _ga
Lifetime: 2 years
Description: This cookie from Google is used to reports on website activity and tracking of number of visits, time of first visit, former visits and the actual visit.
Name: _gid
Lifetime: Deleted when browser is closed
Description: This cookie is used to track, how long a visitor is on the website.
Name: _gat
Lifetime: Deleted when browser is closed
Description: Is used to limit the number of inquiries to Google.
At HvideSande.dk/.com we use Google Analytics and Netminers to analyze how users use the site. The information that cookies collect about use (i.e. traffic data and your IP address) is stored on Google's and Netminer's servers. Destination Ringkøbing Fjord uses the information to prepare reports on website activity. 
Note: If the law requires it, Google can disclose information to third parties. 
Google Analytics and Netminers create two types of cookies: A persistent cookie that indicates whether the user is recurrent, where the user comes from, what search engine used, keywords, etc. They also use session cookies to show when and how long a user is on the site. We do not compare the IP address with other information that Google holds. 
Persistent cookies for language provision 
HvideSande.dk/.com uses persistent cookies to remember the language used during the user's last visit on the site. On the next visit to the website, the user will automatically receive the correct language version.
We have the following 4 cookies generated:
Type: Persistent cookie
Name: MARKET_REDIRECT_COOKIE
Lifetime: +10 year
Description: Keeps the preferred market
Type: Persistent cookie
Name: MARKET_REDIRECT_CURRENT
Lifetime: +10 year
Description: Keeps the preferred market id
Type: Persistent cookie
Name: MY_GUIDE_NAME
Lifetime: +1 year
Description: Keeps the "My Guide Name" on guide save.
Type: Persistent cookie
Name: MY_GUIDE_ITEMS
Lifetime: +1 year
Description: Keeps the "My Guide" items (content).
Flash movies and cookies 
Flash cookies are stored on the user's computer by Adobe Flash Player. 
In the embedded movies from YouTube and video23, respectively, a browser (HTTP) cookie and a Flash cookie are created. 
Name: SSID
Max. Lifetime: 2 years
Description: This cookie is set by embedded videos from Youtube. It registres anonymys and statistic data of ex. Number of views on a video. No sensitive data is saved unless you are logged in with your Google account. If this is the case, your choices are connected to your account, ex. you pressed 'like' on the video.
Twitter, Facebook and other social media cookies 
Cookies are created through buttons, widgets and "social plugins". If the user is logged in on Facebook simultaneously with a visit to HvideSande.dk/.com, Facebook will know that the user has visited HvideSande.dk/.com. 
Cookies from third-party javascript code 
HvideSande.dk/.com contains embedded codes (iframes and links with javascript codes) from third parties. These may include advertising, games, booking boxes and others. Persistent cookies, as well as session cookies, can be created from the javascript codes. These cookies allow third-party information about certain actions, i.e. number of clicks, bookings etc. 
Use of Facebook Pixel Tracking 
Sometimes Destination Ringkøbing Fjord uses Facebook pixel tracking, which is when a user's visit to HvideSande.dk/.com or a partner site is registered. Facebook pixel tracking is anonymous, which means that no personal information is recorded or stored about the user. Only anonymous data about the user's navigation on Destination Ringkøbing Fjord's sites and on partner sites (i.e. airline sites or similar) is registered. 
1.2.3 How can I disable the use of cookies on websites?
You can refuse the use of cookies on your computer by selecting the appropriate settings on your browser. Be aware that without cookies, you may not be able to use all features on the site. Because cookies are in the possession of the user, it is always possible for the user to view, modify or delete these cookies. 
We hope that our users will be happy to allow the cookies we set, as they help us improve our website, provide the best services and give the user a better experience. 
If you do not wish to use cookies from www.hvidesande..., you can - in most of the newer browsers - select "advanced cookie settings" under "internet options" and add HvideSande.dk/.com to the list of websites from which you wish to block cookies. 
There you can also delete individual cookies or all the cookies the browser has stored. 
If you set your browser to refuse cookies in general, you should be aware that there may be functions on different websites that do not work as a result of this. 
1.3 Newsletters
If you choose to sign up to our email newsletter, then the email address that you send to us will be passed on to our MailChimp, which is the company that provides our email marketing services. We consider Mailchimp to be a third-party data processor.
Your email address will remain on our database and in MailChimp's database for as long as we continue using MailChimp services for email marketing or until you specifically request that you are removed from the list. You can do this by unsubscribing via the unsubscribe link that is included in our newsletter, or by requesting removal via email. When requesting removal via email, be sure to send the email to us using the email account that is subscribed to the newsletter mailing list.
You can at any time unsubscribe to our newsletter. Either by contacting us or by following the unsubscribe link at the bottom of the newsletters.
2. Our third-party data processors
We use a range of third parties to process personal data on our behalf. These third parties have been carefully selected. Read more about them on their respective websites.
3. Data breaches
We will report any illegal data violations of this website's database by one of our third-party data processers to all relevant persons and authorities within 72 hours from the time of the breach in cases where it appears that personal data that has been stored in an identifiable way has been stolen.
4. Data management
Data management on this website is undertaken by: Destination Ringkøbing Fjord.
Destination Ringkøbing Fjord
Nørregade 2b, 6960 Hvide Sande
Denmark
Tel.: +45 70 22 70 01 
E-mail: turist@hvidesande.dk
5. Right to access and right to be forgotten
We continuously delete data on inactive customers and we only store your data for as long as we need to in order to fulfil the purpose for which the data were originally collected.
You can withdraw your consent at any time.
Please contact us if you wish to withdraw your consent, request access to personal data on you that is stored in our databases or if you would like to have your personal data deleted from our databases. We will respond to your request without undue delay (and in all cases within one month from receipt of your request; although this can be extended for difficult cases).
Destination Ringkøbing Fjord
Nørregade 2b, 6960 Hvide Sande
Denmark
Tel.: +45 70 22 70 01 
E-mail: turist@hvidesande.dk
When we receive a privacy question or a request for access/download, we have a dedicated team which sorts through contacts and which seeks to address the specific concerns or queries. If your problem is more substantial, we may contact you for more information.
6. Questions regarding our privacy policy and cookie policy
If you have any questions or concerns regarding our privacy policy or data processing, or if you want to complain about a possible breach of legislation on the protection of personal data, we ask that you contact us at:
Destination Ringkøbing Fjord
Nørregade 2b, 6960 Hvide Sande
Denmark
Tel.: +45 70 22 70 01 
E-mail: turist@hvidesande.dk