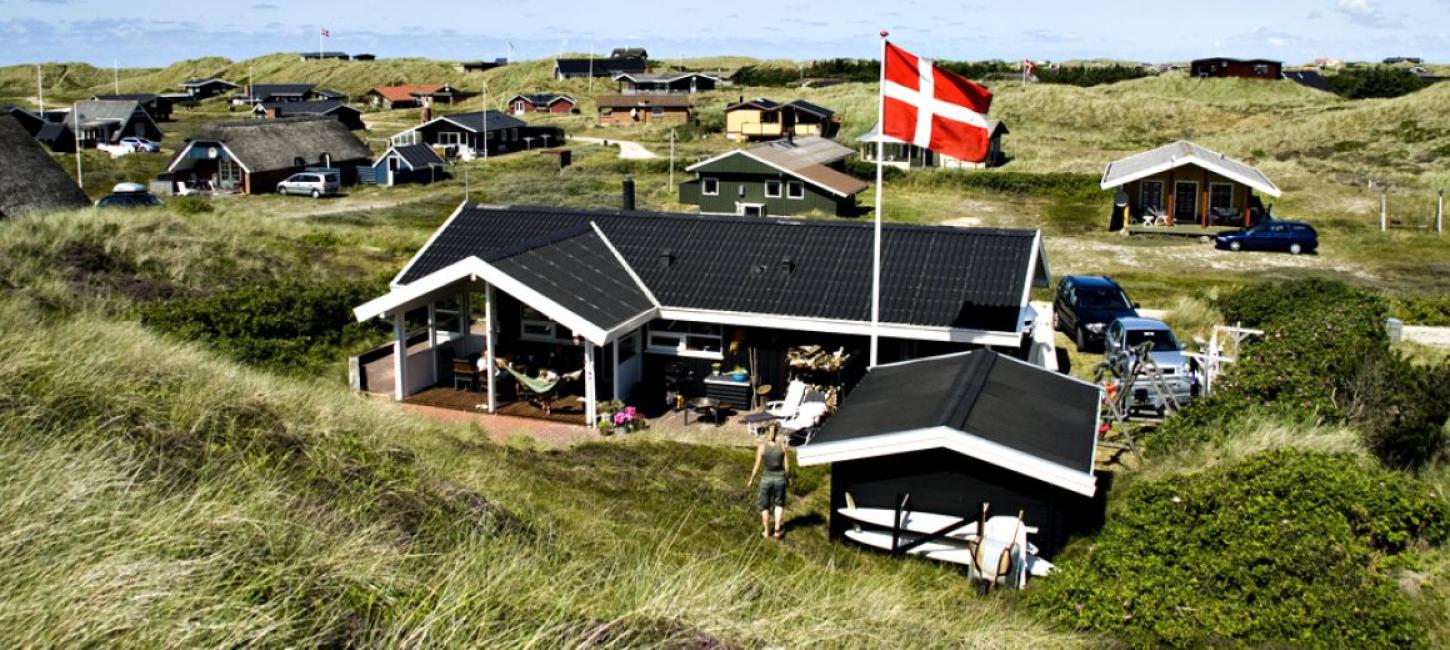 Things to Remember regarding your Holiday Home
Photo:
Ringkøbing Fjord Turisme
If you have rented a holiday home before, you probably know what to remember and what to buy or bring. We have listed some things to remember in order to make your holiday as pleasant as possible.
Bring your booking confirmation (be sure to check the dates). Here you can also find arrival and departure times; it is important to keep these times. 
Normally, there will be toilet paper and kitchen towels to last you the first day of your stay; you should bring or buy some for the remaining days. 
Linens is not included in the price, but it can be ordered against payment. 
Cleaning supplies, rags (including floor rags), and dish towels are not included in the price; you must bring your own or buy some. 
You can normally order things like baby beds and chairs without extra charge. 
Remember to note the number on the electricity gage both on arrival and departure. 
If you have ordered house cleaning you must empty the dish washer; remove dog hairs and droppings in and around the house; remove cold ashes, not warm! from the fireplace; please don't vacume the ashe. Remember all your personal items; empty the bins in the bathrooms and waste bins; tidy up; put garden furniture back in their place; and clean the barbeque and put it back in its place. 
If there is a sauna, don't pour water directly on the oven but carefully pour it on the walls or rocks instead. 
If there is a spa or a bubblebath, never use soap, bath oils, bath salts, or the like in them. 
There might be leftover trash from the former tennant on arrival because the garbage men empty dustbins during the week.