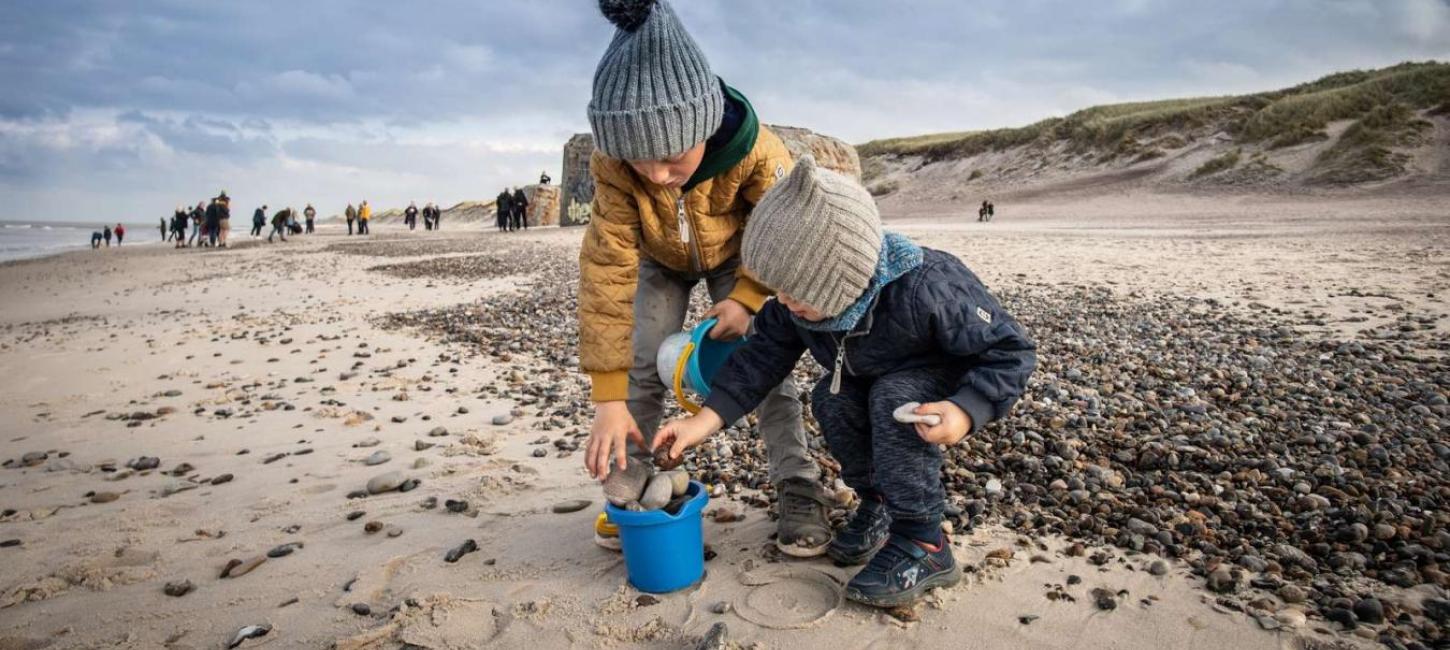 Gather rocks at the beach
It's impossible to return from the beach without pockets filled will smooth beautiful rocks.
When autumn arrives, the North Sea washes tons of beautiful rocks on to the beaches in the Hvide Sande area. Polished by the ocean, many of them are fine and smooth. They have been rounded and hardened from their many years in magnificent  forces of the sea. So bring your kids and go searching for the small treasures on the beach.
Bring the rocks home 
There are plenty of skip stones on the beaches in Søndervig and Hvide Sande. But why not fill your pockets, return to your holiday home and get creative together? Use colour markers and brushes to decorate your stones in beautiful colours. These stones come in all shapes and colours and sometimes they resemble something familiar; a sun, a face, or maybe an animal. For example, try painting a nice red ladybug for the window pane in the kids' room. Or make small stone figures by glueing stones on top of each other and painting faces on them. 
Treasures are washed ashore 
It's far from just stones, you'll find by the North Sea. Shells and driftwood are often washed ashore here and if you're really lucky, a piece of amber might be waiting for you there. They can be fitted into a necklace or amulet. There are many options, so put on your hat and scarf and come down to the alluring North Sea.