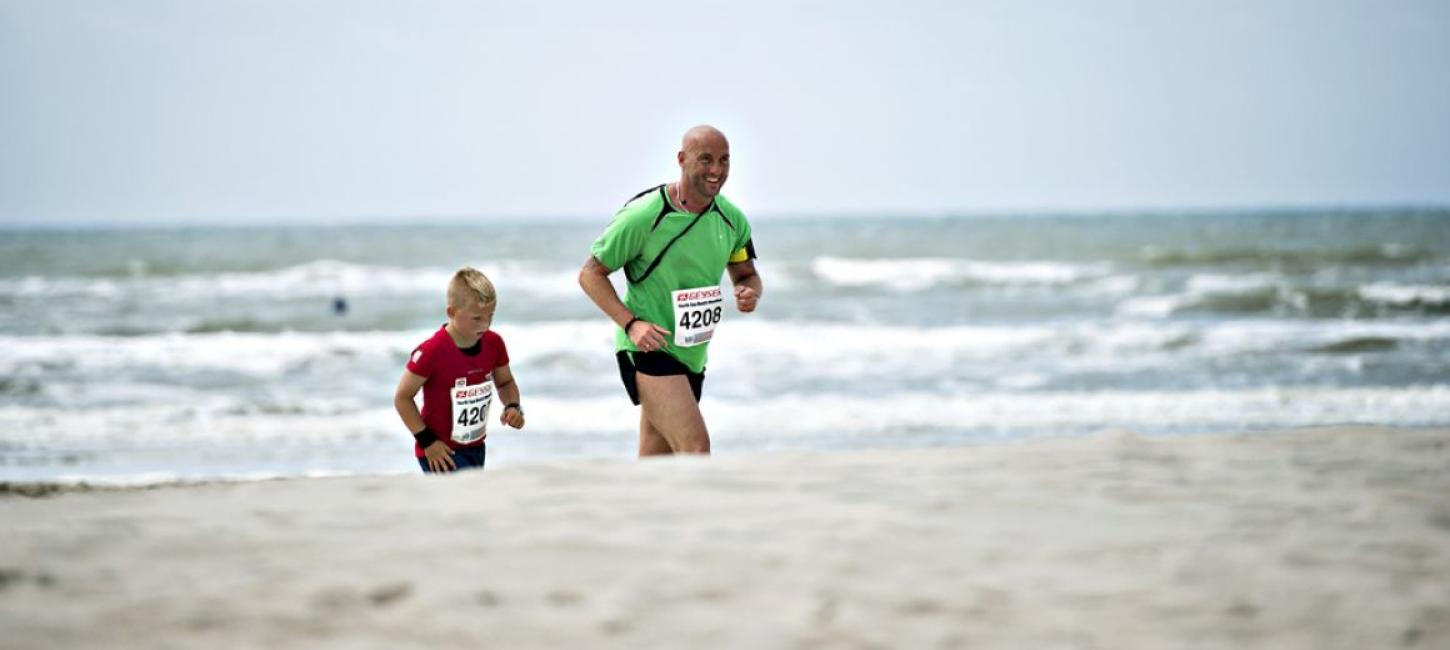 Jogging on the Beach
Begin your day with running on the beach, and enjoy the unique nature by the North Sea.
The rhythm of your feet, treading the moist sand, generates lots of energy and not two jogging experiences are the same. A jog on the beach at Hvide Sande is an intoxicating experience.
A daily jog on the beach is one of the best ways to exercise. Nature here is impressive and ever changing. The sea and the skies change their appearance each hour of the day; in the morning, when the sun is in the east, the ocean seems bright, clear, and very refreshing; later in the day, the waves bring more darkblue and green colours; and in the evening, when the sun sets in the horizon, the sky is ablaze with yellow, orange, and red colors.
The moist white sand provides the ideal ground for running and the roaring sea provides "the music". 
If you go jogging in the morning or the evening, you will often have the beach all to yourself; and if you find your rhythm, it seems like you will be able to run to the end of the world and back again. Jogging gives you plenty of energy for the other activities in your holiday. 
Every year Hvide Sande hosts a beach marathon. It is a tough run in the sand, but with various distances there is something for every one - also for those who prefers to be on the "bench".