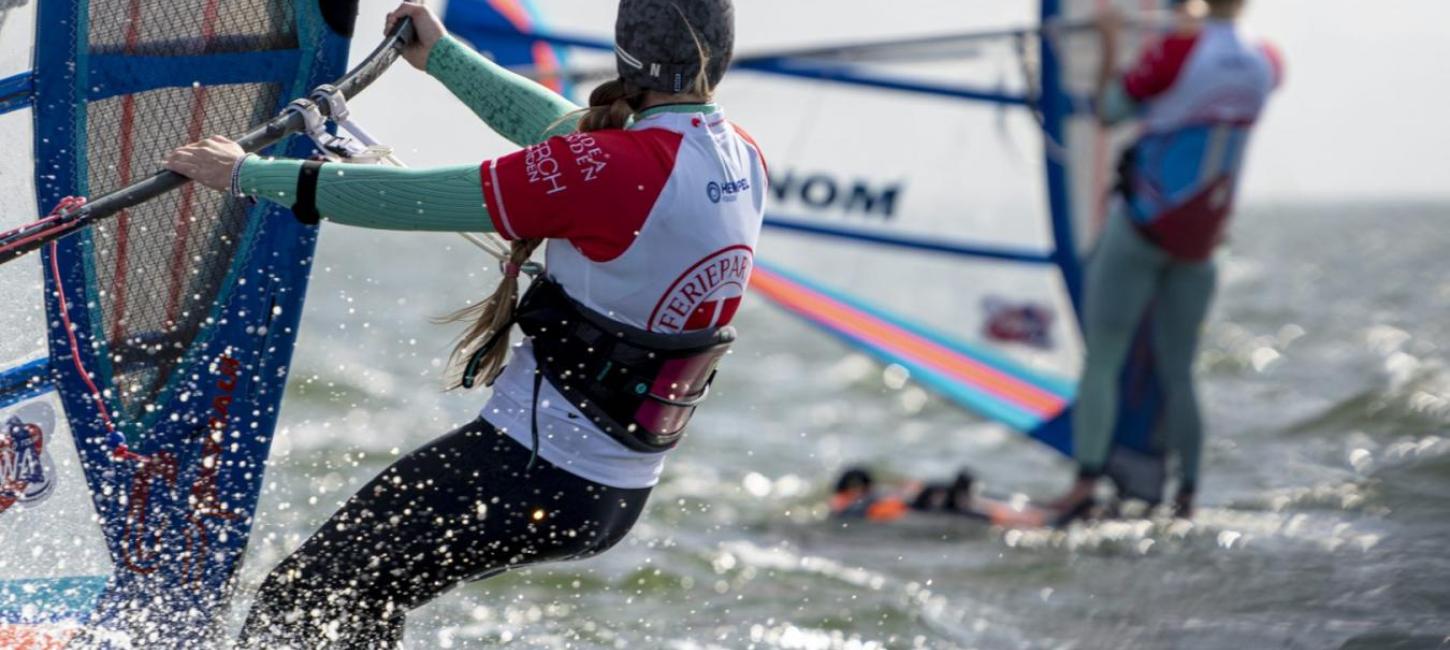 Windsurfing
Take on the wind - with windsurfing.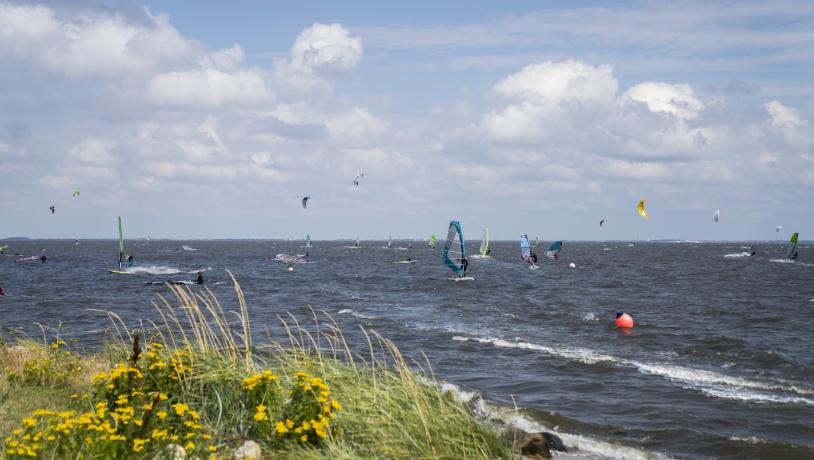 Photo:Jakob Gjerluff
Due to the fantastic wind and water conditions by the North Sea and Ringkøbing Fjord, many of our surf guests come here for windsurfing.  
A lot of people go windsurfing at Hvide Sande or Bork Harbour. But there are also great conditions for windsurfing at Skaven Beach, Hemmet and Sorte Bakker in RIngkøbing. In most places in Ringkøbing Fjord you can bottom on sand for more than half a kilometre from the coast. That is the reason why this area is so great for water sports beginners.  
A Challenge for both Beginners and Experienced Surfers 
Both beginners and experienced surfers will find plenty of challenges on the fjord.Find out more about windsurfing on Ringkøbing Fjord here. Experienced windsurfers can even challenge themselves by the pier on the ocean side in Hvide Sande. Find the best surf spots in the Hvide Sande area here.  
Surfing Lessons in Hvide Sande and Bork
At Hvide Sande the conditions are ideal for windsurfers on all experience levels. Is this your first time and do you need some guidance, go to one of the surf centres in Hvide Sande and Bork. You'll get all the help you need there and you can also book lessons on the water there. It's a good idea to begin with a course. That will provide you with the best introduction to this water sport - just like skiing lessons, when you hit the slopes for the first time.