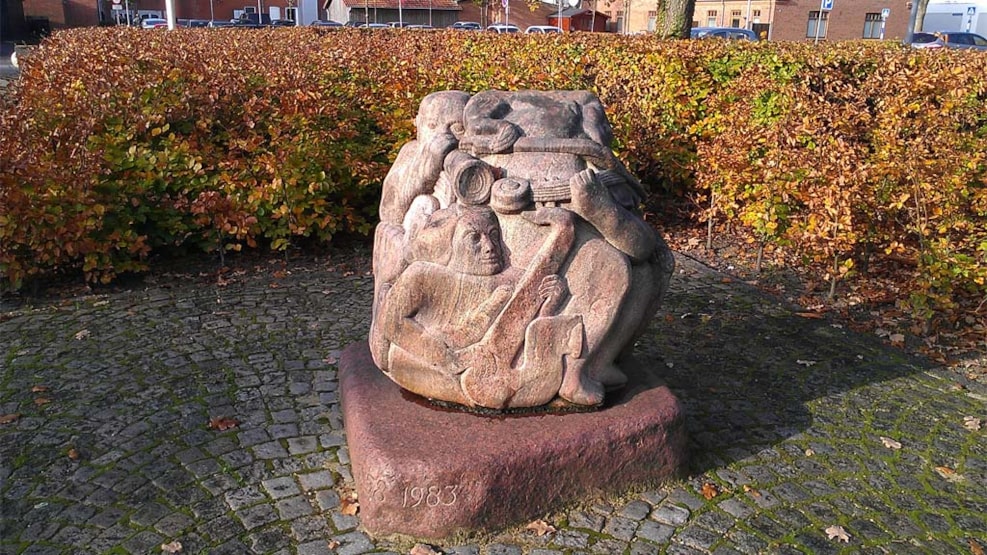 15. Opus 83
Was on the occasion of Skjerns 25 year market town jubilee performed by the artist Ejgil Westergaard, Lemvig and established by Skjern townhall. The work´s original name was "The Music stone". The name was in conection with a written name competition, on May 3rd. 1983 renamed to "Opus 83".
Artist: Ejgil Westergaard.
Year of construction: 08-04-1983 (Named :03-05-1983).