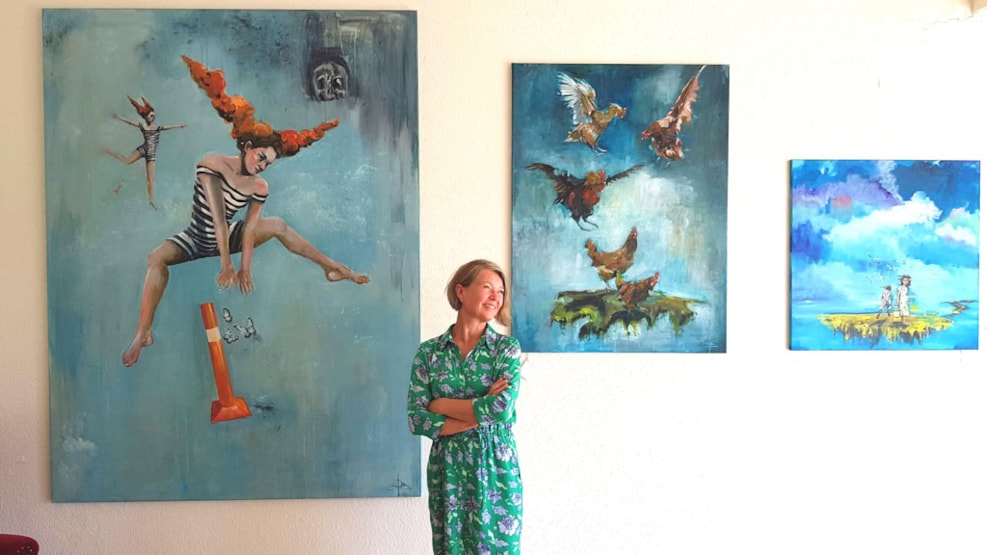 Acrylic and oil on canvas
It is my intention that my paintings are narrative, experimental, and that they challenge the onlookers view of the world and their imagination.
I ATELIER AYOE - HVIDE SANDE, you can experience oil/acrylic on canvas, raku, silkscarves, linoleumprints, acrylic on paper and pictures cut with scissors. The studio collaborates with 4 other artists and there will be new exhibitions on an ongoing basis.
I was born in Ungstrup at Kjellerup. I like the open landscape and the endless skies, with its changing moods. I love the forest and its secret and tranquil nature, and I admire the ocean and its violent and life-giving force. In nature and between people, this is where I find the source for my inspiration and symbolism.