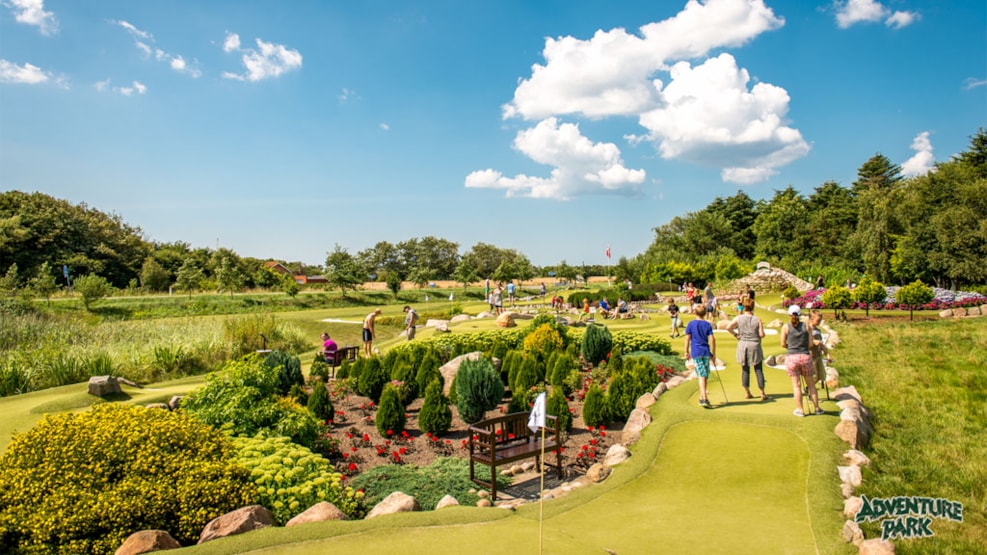 Adventure Park
In the heart of West Jutland deep in the nature, sheltered from westerly winds, you will find Denmark's most attractive Adventure golf course. Here rocks, trees, flowers and flowing waters create a unique atmosphere, which you won't find anywhere else in the area.
Adventure Park provides experiences and activities for the whole family, who can compete in and enjoy adventure golf, football golf, minigolf, bowls, shooting simulator, football pool, indoor playground and many other fun activities and games. Here the atmosphere is always great!
Adventure Park Kort version from Klitferie on Vimeo.