Æ Karklud – an authentic Hvide Sande icon
Hvide Sande was once home port for around 300 fishing boats of all sizes – with three harbour front inns. There are no more than 30 boats left, of which some are unfortunately for sale.
Only one inn survived. 'Æ Karklud', also commonly referred to as 'Kluden' or 'Æ Klud'.
This iconic brown inn has preserved its authentic environment with its morning regulars, darts and traditional selection of spirits for as long as anyone can remember.
In the TV series, Helene and Thomas have to take on the guise of a married couple, and check in at Æ Klud. Helene's ready for a relaxing evening, but Thomas has a completely different agenda. He ends up taking his bike south, while Helene gets into a drinking competition with the locals.
The inn is said to have got its distinctive name because the previous owner often wiped the counter using a well wrung-cloth with chlorinated water. An unbearable stink that could almost overcome cigarette smoke and old beer.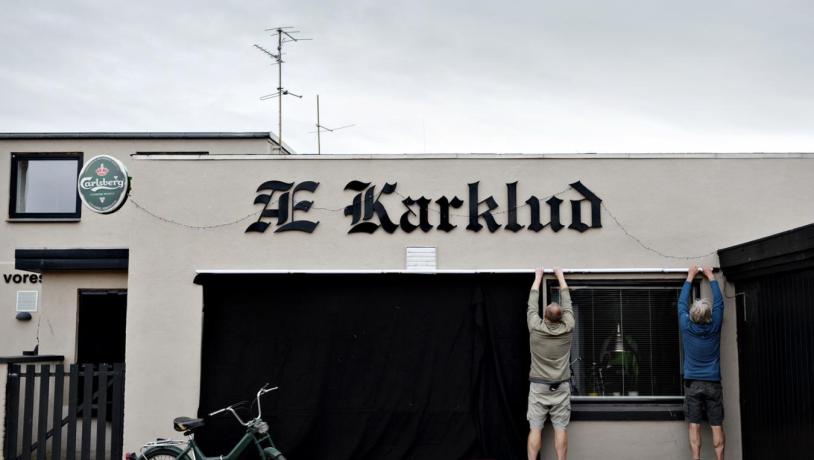 Photo:Astrid Dalum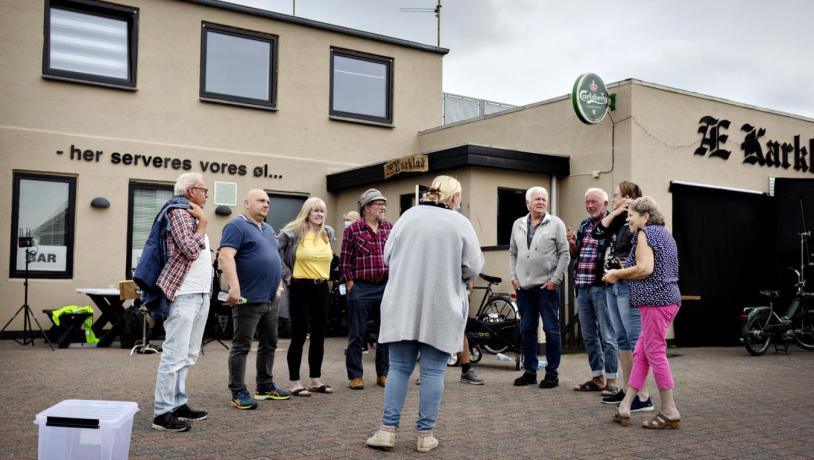 Photo:Astrid Dalum