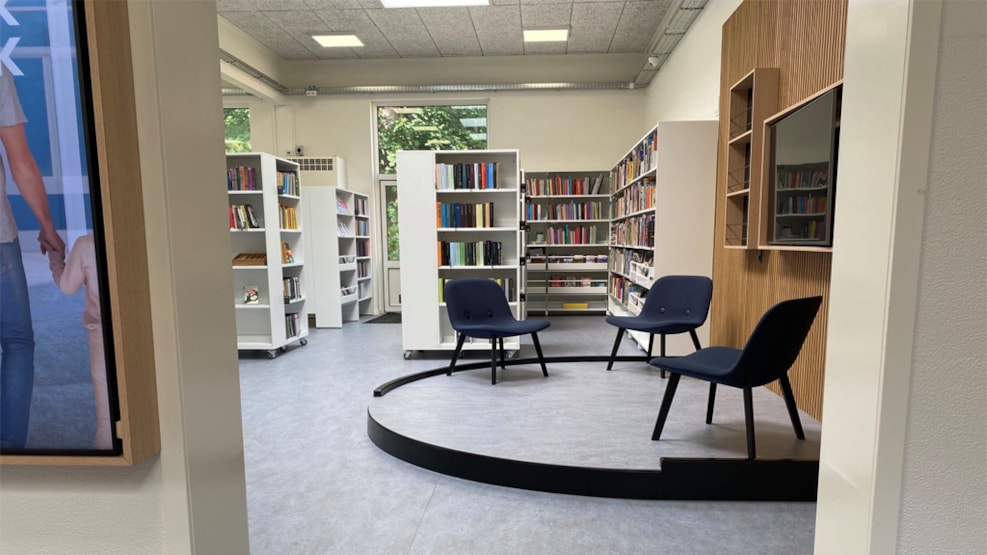 Agerbæk Library
Agerbæk Library is part of Varde Library. It's a place where you can read, play, learn and immerse yourself. The library is the municipality's first shared library. This means that it is a combined public and school library.
You can also enjoy a cup of coffee, immerse yourself in a book in one of the many cosy reading corners and play in the blue playroom "The Deep". There is also a small stage for lectures and other events.
In addition to the main library in Varde and the branch in Agerbæk, Varde Library has branches in Nr. Nebel, Ølgod and Oksbøl.