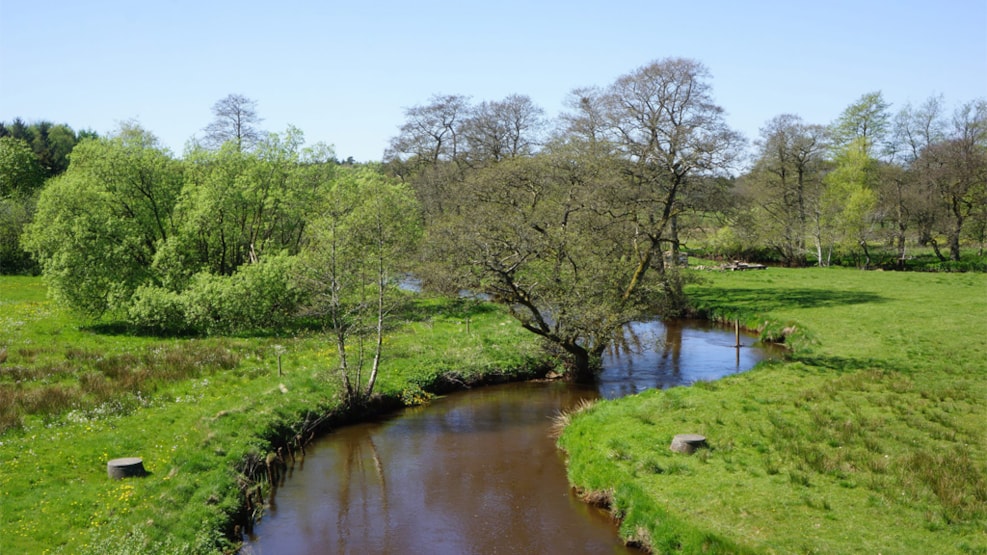 Ansager Stream
The Ansager River winds through its beautiful natural surroundings of meadows and scrub. In and by the river there is a wealth of wildlife: white-throated dippers and kingfishers are frequent winter guests, grey ducks and herrons can be seen year-round.
The kingfisher at Ansager river
The kingfisher is one of Denmark's most beautiful birds with its changing, beautiful turquoise blue colours on top. You wouldn't think it's a wild Danish bird! The wings are teal and have a beautiful orange-brown underside and white throat. The male's beak is completely dark, while the female's lower beak is red, which is the only difference between the two sexes.
So go for a walk by the river – maybe you're lucky enough to see it, but it's fast, so often you only see it when it's in flight and flying a metre above the water surface, while it says "Ziii" on its way by.