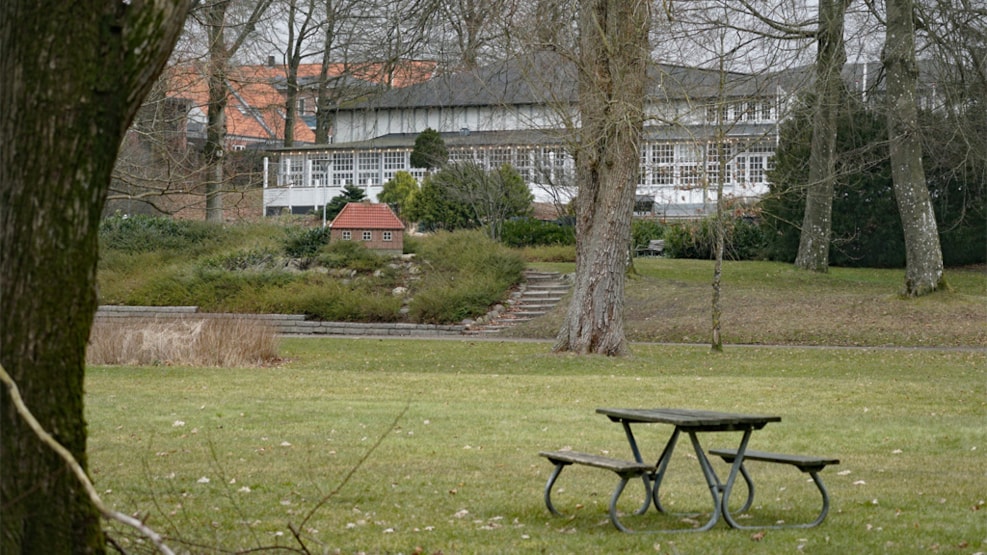 Arnbjerg Park in Varde
Arnbjergparken is a green oasis in Varde Midtby. The park is part of a larger area called 'Skansen i Varde'. The area took its name from an historical memorial stone with the text: 'Here, Allenstein's soldiers built a redoubt [skanse] in 1627'.
The park serves as a meeting place for the city's residents and a park where there are always lots of activities.