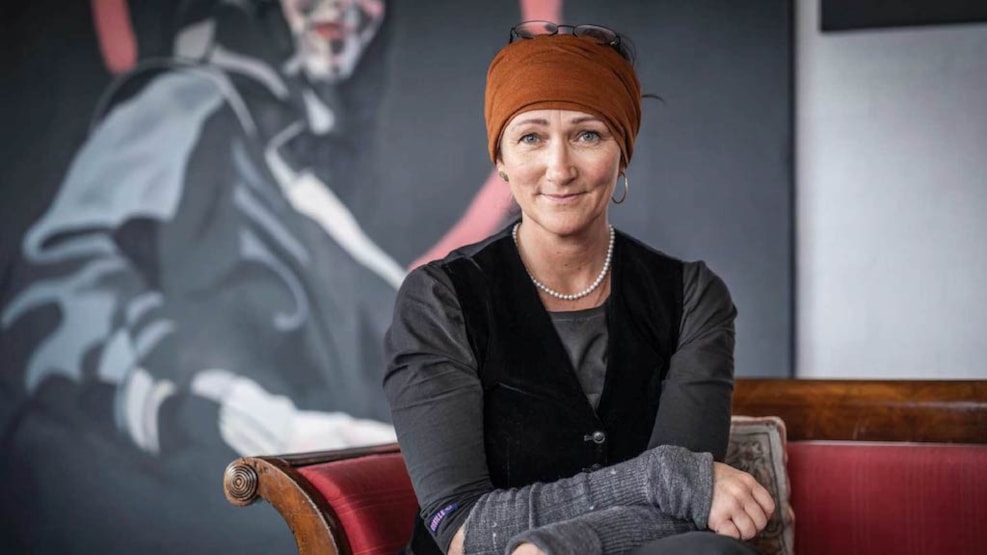 Artist Agnete Brinch
In just a handful of years, artist Agnete Brinch from Billum has achieved national and international recognition at several special and solo exhibitions at e.g. Frederiksborg Castle, GL. Strand, Karen Blixen Museum and München and Hamburg for her paintings of "Women who change the world".
The self-taught artist is fascinated by women who have a completely unique life story and has portrayed striking Danish and foreign women.

In her workshop on the main street in Blåvand, the world's best-known female pilot – Amelia Earhardt – welcomes you on the entire back wall alongside Karen Blixen and Suzanne Brøgger. These are women you can mirror yourself and learn from, according to Agnete Brinch, who emphasises that her studio is a workshop and not a gallery with fixed opening hours.
However, she is always on the lookout for good life stories and is open to visitors to her workshop, but ideally by prior agreement.