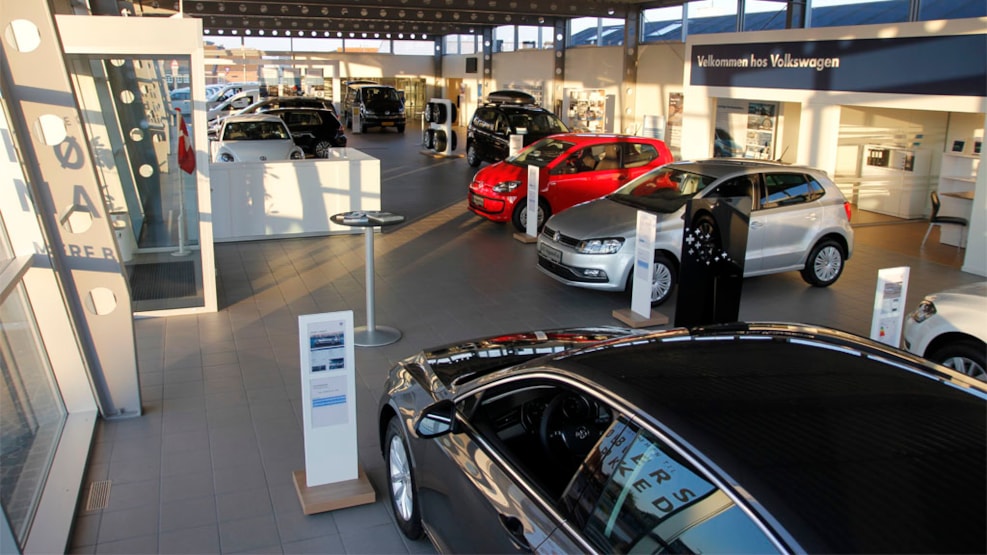 A.V. Vejgaard A/S - Sales
If you are considering buying a new or a used car, then visit A. V. Vejgaard A/S – Volkswagen in Ringkøbing. A. V. Vejgaard A/S have a great sales department and a helpful staff.
Welcome to A.V. Vejgaard A/S – Volkswagen Ringkøbing.

In 2021 A.V. Vejgaard have been able to celebrate their 70th anniversary as a Volkswagen dealer, beginning in 1951.
If you are thinking of buying a new or used car, do not hesitate to contact this company. A.V. Vejgaard is always keeping a large stock of brand new Volkswagen cars as well as many great used cars. Furthermore, A.V. Vejgaard can help you with many other things when buying a car; financing, leasing, insurance policies and service contracts. In the company's' showroom of brand new cars, you can find a lounge area and enjoy a good cup of coffee. Just like Volkswagen is synonymous to quality, safety and reliability – so is A.V. Vejgaard A/S.