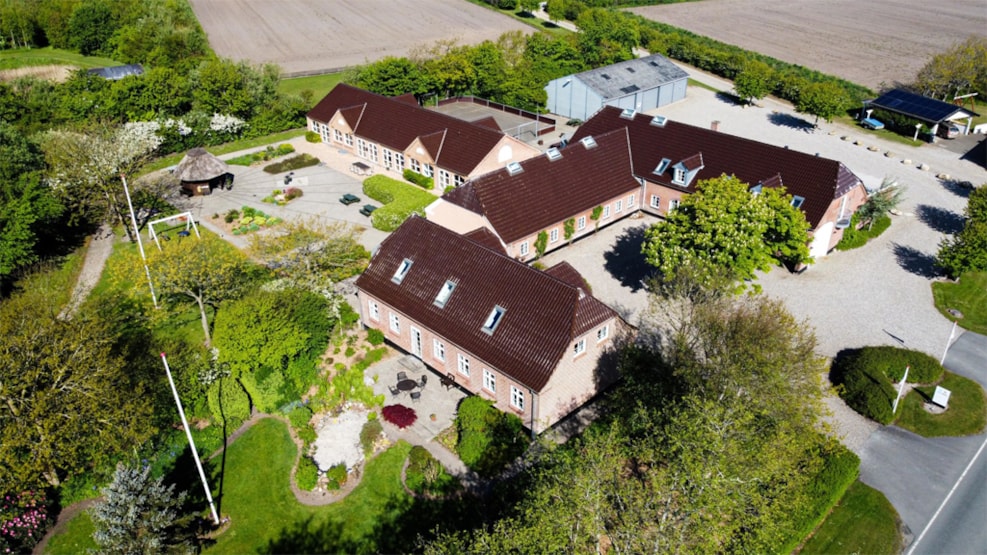 Axelgaard Resort
This impressive country residence Axelgaard is located in Outrup, close to the historic town of Varde. The residence, who originally was built in 1935, was thoroughly modernized in 2006.
Today the house appears as a stylish and tasteful vacation property with all modern conveniences and luxuries. Axelgaard is not only the perfect place for friends and family to spend a relaxing holiday but is also an inspirational location for small conferences or seminars.
In the spacious 200 m2 pool area under a glittering artificial starry sky created by 7500 small light bulbs. The large (80 m2) swimming pool with diving board will provides hours of fun for adults and kids and the spa for 8-persons tempts with relaxing underwater massage.
A wholly unique feature in the pool area is the sunken bar which can be raised up from the floor.