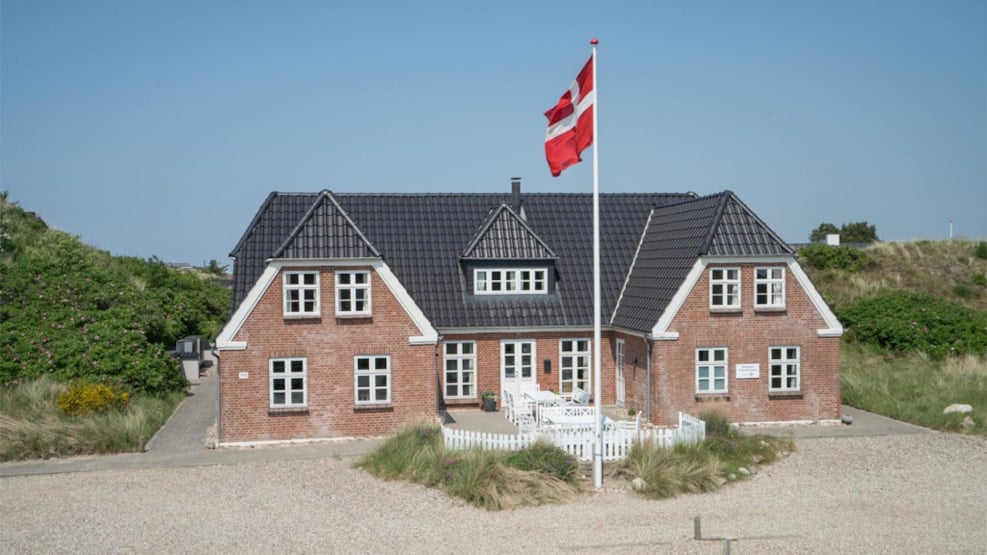 Badehotellet Klitgaarden
Summers at Henne Strand are like nothing else. The vibrant buzz and all those smiling holidaymakers transform Henne Strand into something truly special. Right in the heart of this holiday idyll is Badehotel Klitgaarden, a charming hotel dating back to 1935 that has been carefully renovated with great respect for its history, bringing the old and the new together in harmony.
Klitgaarden is proudly situated among the beautiful sand dunes, close to both the beach and the town, with all its speciality shops offering a little something for everyone, as well as grocery shops and the aroma of freshly baked bread.
If you feel like kicking back with a good book or a tipple, you can make your way to the original whisky lounge and enjoy the heat of the wood-burning stove. Or perhaps it's the outdoor jacuzzi that appeals the most. Here you can gaze up at the stars while you enjoy the warming water and the soothing massage of the jets. Nights here are spent in unique and original rooms which are reminiscent of the original rooms from when Badehotellet Klitgaarden first opened in the 1930s.
The main building at Klitgaarden can accommodate up to 30 guests across a total of seventeen bedrooms – thirteen doubles and four singles. In addition, Klitgaarden also has five annex apartments for between two and three guests, plus a cottage for seven, bringing us up to a grand total of 50 guests across 25 rooms. The annexes and the cottage can either be rented together with Klitgaarden or they can be rented independently, making an excellent setting for a romantic getaway or a mini-break for the smaller family.