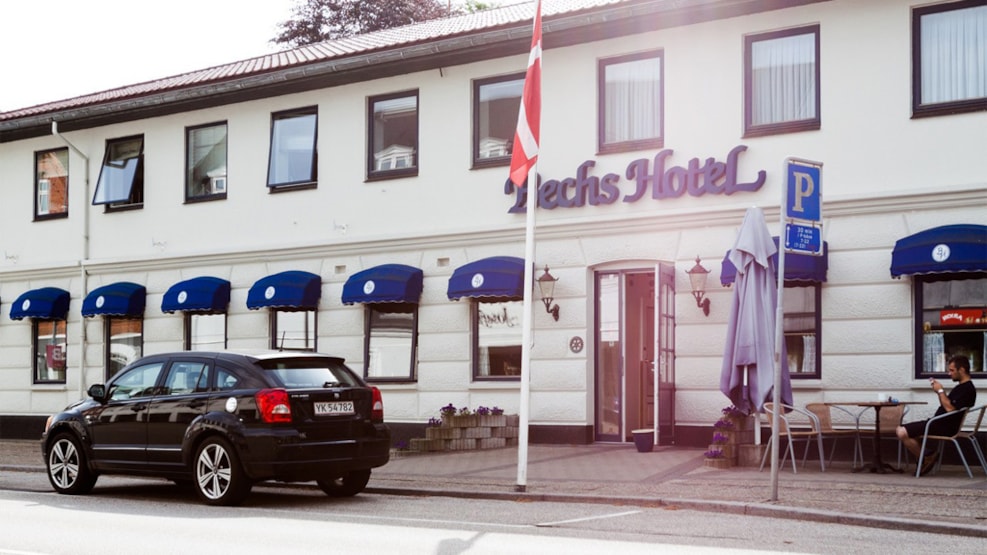 Bechs Hotel
Bechs Hotel, Tarm, has 40 modern double rooms. It also has two restaurants, a bar and rooms that can accommodate large parties, meetings and conferences.
With its central location, Bechs Hotel is a natural meeting place, whether for a cosy dinner, a couple days of total relaxation or the large conference where participants come from all over the country.

The menu in the hotel's cosy restaurant offers well-prepared everyday dishes as well as exciting, elegant seasonal specialities.

If you want a dinner that is a treat for both the palate andthe eyes, Bechs Hotel is the place to go. You can always get a great offer on wine and explore the wide range of speciality beers.

The unique location at the magnificent area around the Skjern River adds an extra dimension unlikely to be found anywhere else. Last but not least, the hotel has well-trained and flexible staff with many years of experience, and a setting that makes Bechs Hotel a safe bet.

The hotel is open every day of the week from 7:00 to 21:00 p.m. The kitchen is open from 12:00 to 21:00.